Sea Spiders in San Diego
Sea Spiders in San Diego
Oct 08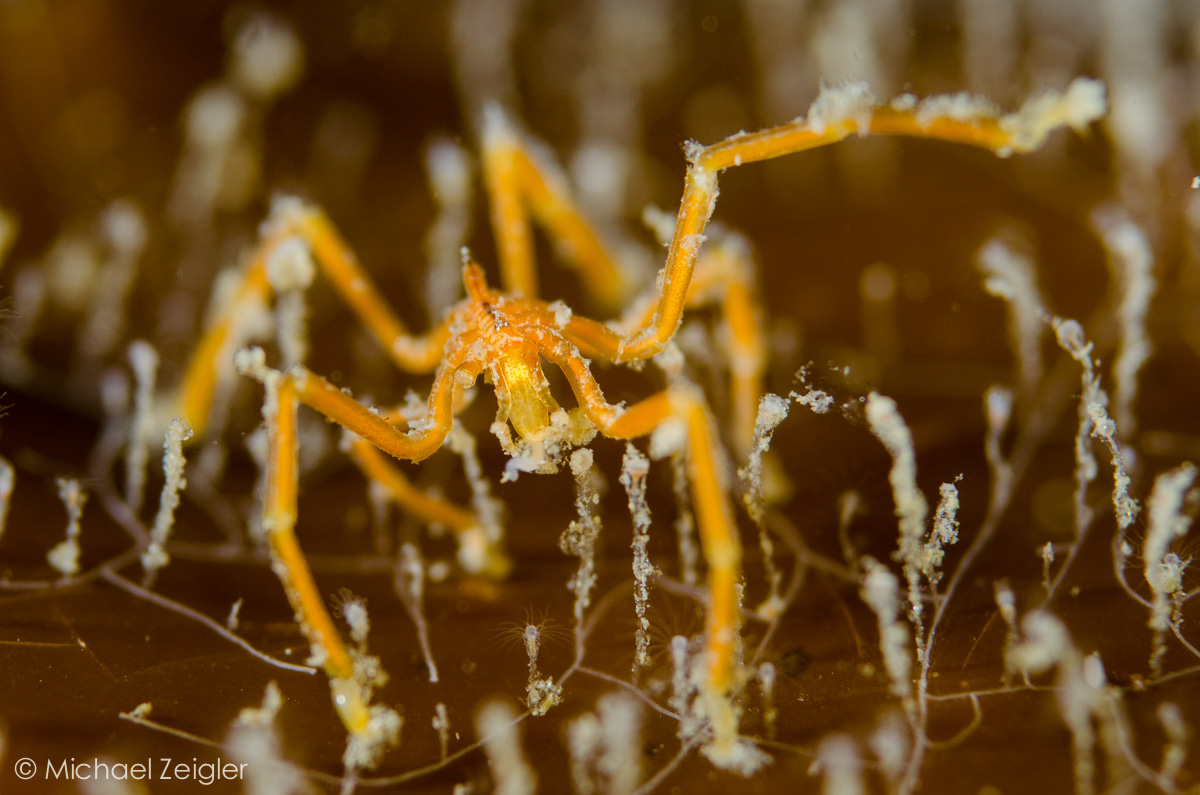 I love it when I experience a "first" as a diver.  This past Saturday I enjoyed my first dives at Point Loma in San Diego, and I spotted my first sea spider (Anoplodactylus species).  I only knew they existed after perusing the LA Diving Field Guide countless times in search of ID's of other critters for which I needed a name.
The sea spider was the very first subject I locked focus on (pun intended) that day.  I spotted it on a blade of kelp, which was anchored to the reef wall at about 70fsw.  Its leg span was about 2cm across, and it moved relatively slowly.  From what I can tell, they seem to be most prevalent in the Point Loma area.  I say that because the only pictures I've seen of them were taken in that area.  Have you seen them elsewhere?  I took a photo of three of them together on my second dive, and only noticed when I saw the photo (not the best) on my computer screen that one of them was carrying eggs.  I'll be sure to look more closely the next time I venture down to San Diego!  Thanks to Waterhorse Charters for a fantastic day on and under the water!
Using my 60mm macro lens attached to my Nikon 7000, I set my camera to: 1/250, F10, ISO250.  I focused using AF-C, single shot, and rocked back and forth until the body was sharp through my viewfinder.  The photos attached are cropped slightly for composition.