OM-D EM-5 review part 1
OM-D EM-5 review part 1
Aug 04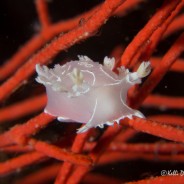 The OM-D E-M5 camera from Olympus is the latest in its line of mirrorless, micro-four thirds cameras. This camera takes this line to the next step, bringing the mirrorless style camera one step closer to closing the gap between these and entry level dSLR cameras.
Olympus harkens back to the retro styled body similar to their original OM camera line with this new camera. Available in black or silver, the body design includes nice front grip. The new camera ties in many features found in larger dSLR cameras, like dual control dials for quick and easy setting changes. Most importantly, the new E-M5 includes an electronic viewfinder. This viewfinder is bright and crisp allowing for easy shooting in bright light, or for people who are used to shooting through a viewfinder. While set to the viewfinder, the LCD displays a nice, Super Control Panel for easy access to many important functions like flash settings, single or continuous shooting, ISO, focus control, white balance and more. For others upgrading from compact cameras, there is a live view option with the 3″ LCD screen available at the touch of a button. The LCD screen is tilt-able, which also come in handy when shooting on land in bright condition. In addition, the E-M5 body has extensive weather proofing, a feature that could come in handy in an unfortunate underwater leak situation.
The E-M5 has a 16 megapixel sensor with Olympus' new 5 axis image stabilization that works on both still images and video. It shoots full HD 1080, 60i video. One huge improvement with the E-M5 is the increased strobe sync speed of 1/ 250, faster than other competitors like the GX1, or NEX-5n and 7 which have a sync speed of 1/160. The camera has a high continuous shooting rate of 9 frames per second, though we found when shooting a fast moving subject there can be some focus drop. The camera handles high ISO well and offers ISO sensitivity up to 25,600. The E-M5 offers extremely quick focus speed, and still performed well in low light situations similar to those found underwater.
Pair the camera with the ever growing line of micro four thirds lenses for a wide variety of shooting options. The E-M5 is available as a kit with either the classic 14-42mm lens or Olympus' new 12-50mm lens, both of which work well underwater. Panasonic's 8mm fisheye lens and the upcoming Olympus 60mm macro lens will be a winning combination for any underwater set up.
Read the Full Review here.