Fast 1/320th sync speed with Nikon D7000 & Nikon D300
Jan 16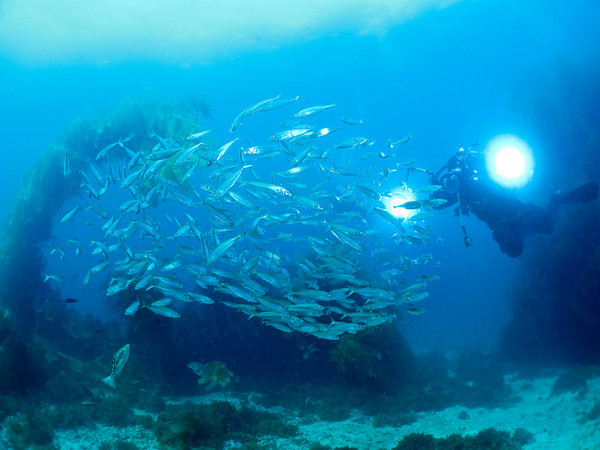 Many people don't realize that you can get a 1/320th sync speed when shooting with the Nikon D300, D300s, and the D7000.  By default, the sync speed is 1/250th. However, if you go into the flash / bracketing menu, setting E1 will you to set your max sync speed to 1/320th. Read more about sync speed and shutter speed. This is useful when shooting into the sun. By setting your camera to ISO...
Capturing the Elusive
Oct 23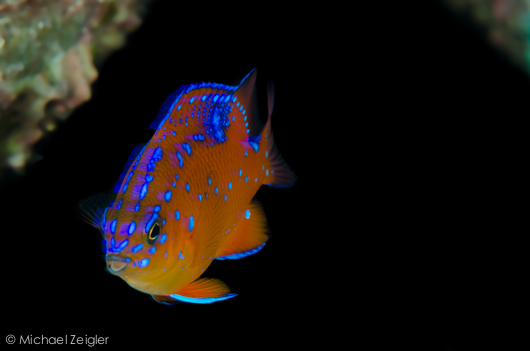 Colorful, beautiful, and devilishly quick.  Those are just some of the words I've heard people use to describe juvenile garibaldi.  These tiny versions of their parents, sporting their temporary iridescent blue spots, spend their days darting in and out of the shallow reefs. This past weekend I set out with the intent of capturing these speedy subjects, and portraying their elusive...
Great Conditions at the Dive Park
Oct 16
Wow.  Just wow.  Get it while the gettin's good!  Warm, blue water, and amazing viz awaited us as we made our way from the Catalina Express to the Dive Park at Avalon this past weekend.  When I say "warm" I mean 69°F at 70fsw.  Viz was easily 70'+.  It was gorgeous.  We planned on three dives, and we made the most of every descent. This trip was designed to get my...
Be A Good Student
Oct 09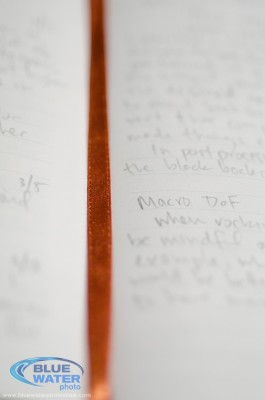 …and take notes.  Remember those days?  With all the aspects of underwater photography to remember (e.g. macro, wide-angle, silhouettes, lighting, and on, and on…), I decided early on to keep a journal of my adventures as an underwater photographer.  This allows me to make notes after an experience, good or bad, and refer back to them before my next outing.  For example, after a...
Sea Spiders in San Diego
Oct 08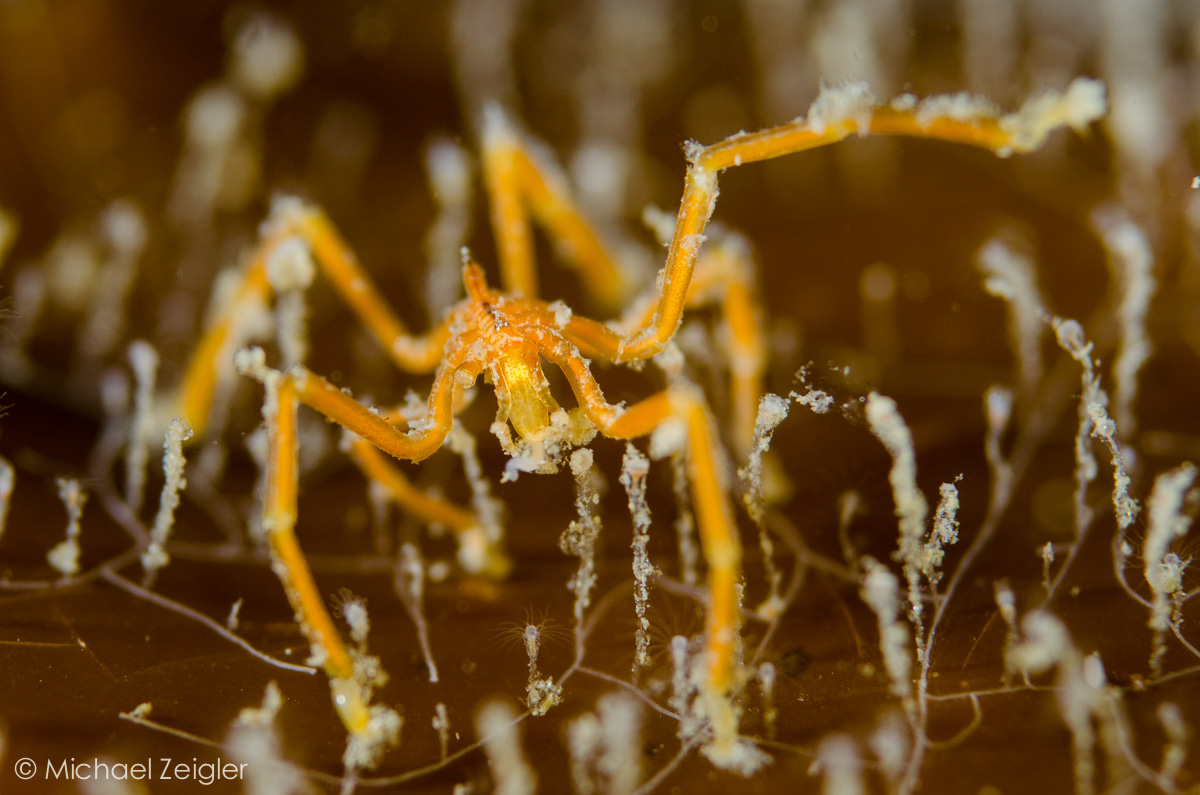 I love it when I experience a "first" as a diver.  This past Saturday I enjoyed my first dives at Point Loma in San Diego, and I spotted my first sea spider (Anoplodactylus species).  I only knew they existed after perusing the LA Diving Field Guide countless times in search of ID's of other critters for which I needed a name. The sea spider was the very first subject I locked...
Great vis in Southern California
Sep 16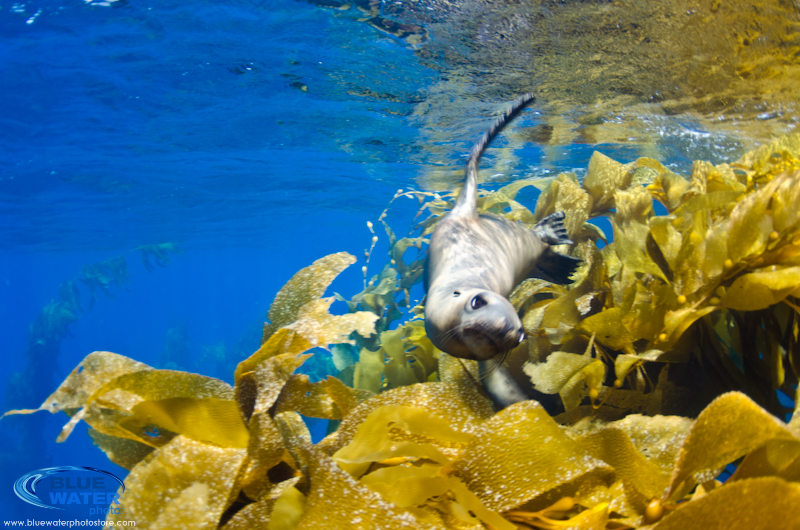 There has been exceptional visibility this past weekend at Catalina Island (including the dive park), ranging from 60-90ft, at Santa Barabara Island, Anacapa Island,and also at the Oil Rigs and Farnsworth Banks. Get out diving while you can! Bat rays are out in full force, and there  are also a lot of sea lions out. Black sea bass are scattered around the islands. A Mola Mola was seen at the Oil...