Nikon D500 testing
Nikon D500 testing
Jun 26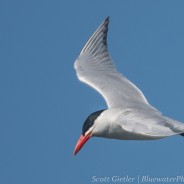 I've been shooting the Nikon D500 over the last few days, and I've been very impressed by the results. The camera is ideally suited not just for underwater photography, but also for topside photography, particularly action, low-light, and wildlife behavior photography. There are 3 areas in which the Nikon D500 really stands out.
Nikon D500 High ISO Performance
My entire idea of "High ISO" has changed with the D500. Previously, High ISO to me meant ISO 3200. But now, I have been shooting the D500 at ISO 16000, ISO 25000, and ISO 51000. Results are much better than expected, check out the photo of moon below at ISO 16000, and the night shot of the Great Blue Heron taken at ISO 51000. Yes, ISO 51000 – there is not an extra zero in that number.
Auto-focus capability
I've playing around with the single focus point mode, 3D shooting mode, and "Auto" mode using the entire grid of auto-focus points. All work quite well and I was impressed with the 3D tracking capability. You see can see the results of the 3D tracking in the seabird photos below. I generally shoot in AF-C mode which allows me to take a shot at any moment I desire. In very low light after dark, the camera focused nice on the Heron that you'll see in the photos below. It was quite impressive!
High-speed shooting
The Nikon D500 shoots at 10 frames per second. This is actually quite amazing, you feel like you are shooting a machine-gun with a hair trigger. Once you get used to rattling off 10fps, it is hard to go back to a regular camera. In the photo below, you will see a sequence of 3 shots of a fast-moving seabird that I took while on a moving boat. The high-speed shooting capability means that you have many more compositions to choose from, and it fact those 3 photos were the best of about 12 shots I took of that seabird in a 1.2 second period!
I also used 10fps to capture the heron putting his head in the water to catch a fish. That moment actually happens very quickly, I saw the heron twitch and I pressed the shutter, which rattled off 4 or 5 shots, one of which captured his head in the water.
The Nikon D500 specs boat a RAW buffer of 200 images. I consider that a distortion of the facts, as the camera buffer is only 29 images, in 14-bit RAW mode. If you have a slower memory card, after 29 images, the camera will stop shooting. However, if you use a very high speed XQD memory card, the write speed of the card can keep up with the camera and it can take up to 200 images, which is about 20 seconds of high-speed shooting. The highest speed SD cards will get you about 100 shots in a row at 10fps. In my experience though, you rarely need more than a few seconds of high speed shooting.
Nikon D500 Auto ISO
I really like using Auto ISO on the Nikon D500. I set Auto ISO on, put the camera in manual mode, and fix the aperture and shutter speed. Then I just let the camera compute the correct ISO. It works great! Functionality of the Nikon D810 Auto ISO feature is similar ,with both having a limit of ISO 51,200 as the highest possible ISO value.
Nikon D500 Underwater Housing Reviews
I recorded a video of my review of the Nauticam D500 housing, I hope you enjoy it and please email me with any questions or comments. The Ikelite D500 housing, Aquatica D500 housing, and the Sea & Sea D500 housing will be coming soon.
Sample Nikon D500 images
All images taken with the Nikon 200-400mm F4 lens, shot in RAW. Simple noise reduction was applied to high ISO images in Adobe Lightroom. Click on photos for a larger view.