Blue Sharks in California – amazing trip
Apr 17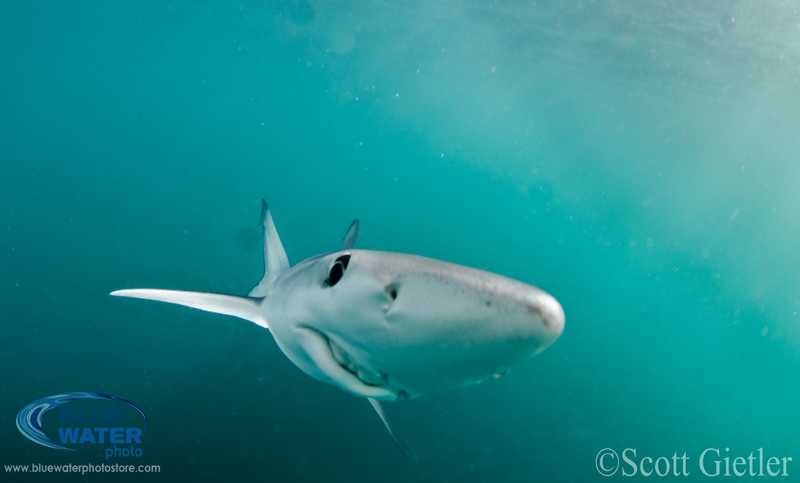 Bluewater Photo has 6 amazing blue shark trips scheduled. The first two have completed, and were amazing! Everyone got photos of beautiful blue sharks. Now the real question is – will we make it onto the best shark diving in the world list? We went out of San Pedro on the famous 73ft "Shark Boat". Some people slept on the boat in the large bunks the night before. A great...
Capturing the Elusive
Oct 23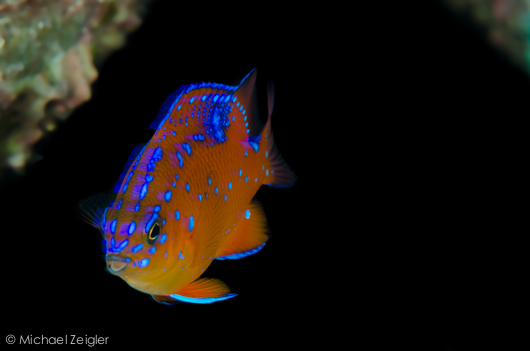 Colorful, beautiful, and devilishly quick.  Those are just some of the words I've heard people use to describe juvenile garibaldi.  These tiny versions of their parents, sporting their temporary iridescent blue spots, spend their days darting in and out of the shallow reefs. This past weekend I set out with the intent of capturing these speedy subjects, and portraying their elusive...
Don't let a good opportunity pass you by.
Sep 10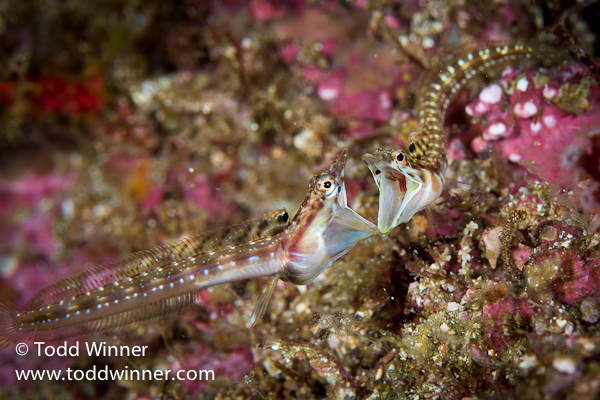 On our recent Blue Water Photo underwater workshop trip to the Sea of Cortez I had been prepared to shoot mostly wide angle big animals.  I had packed my macro lens for night dives and I figured on doing one maybe two critter dives on the trip.  On the first dive I was amazed to see dozens of pike blennies.  They were everywhere, in their holes out free swimming, I had never seen so many....