User Review: Olympus OMD EM-5 Gets Great Feedback
User Review: Olympus OMD EM-5 Gets Great Feedback
Oct 19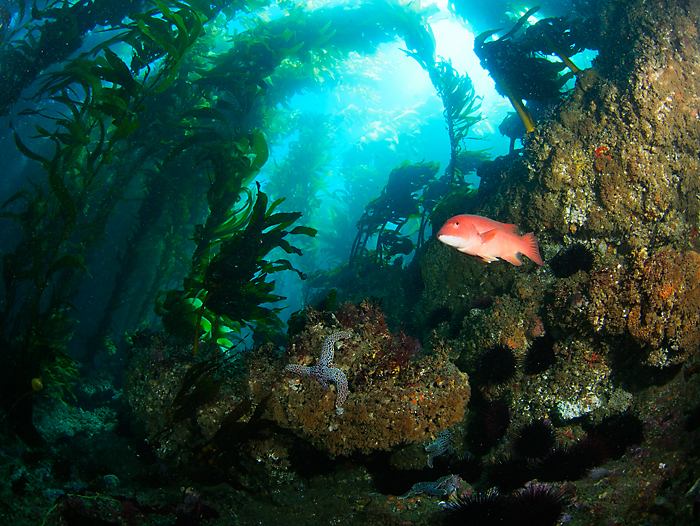 We recently received a wonderful letter from one of our customers that we felt we had to share.  Take a look at some of the great images Mel has taken with the Olympus OMD.
Dear Folks at Bluewater Photo:
Thanks so much for pointing me in the direction of the Olympus EM-5 with Nauticam Housing! I am loving my new camera rig. After carting around a huge Ikelite housing and Canon 50D SLR, I have a new rig weighs 15 pounds less, and performs better in my opionion. I love the way Nauticam has built this housing with access to all the controls right at your fingertips. So much nicer than my Ikelite housing, and feels much more secure as well. I love that I can change my battery and memory card without having to complete remove the camera, and it's so easy to make adjustments underwater. I love the fact that I can use the LCD screen or the EVF (really like using this for macro) and I can see the EVF easily thru the standard Nauticam viewfinder. I am currently using Panasonic Lenses–the 8 mm fisheye for wide angle, and the 45 mm for macro, but I can see an Olympus 60 mm in my future. What I am really looking forward to is getting my hands on one of the special Nauticam ports for the 12-50 lens. This combo should allow me to do great video, macro, and semi-wide angle all on the same dive.
I have taken my camera on two trips so far, one to the California Channel Islands, and one to Florida. The Channel Islands are beautiful this time of year and Bluewater Photo sponsored a two day trip and photo shootout. Most of the guys were shooting DSLRs, but I felt that my rig was equal to to competition, and in fact, according to the rules of the contest, I was required to enter in the DSLR category, as opposed to the point and shoot section.  As you can see from the Sea Lion shot, the 8 mm fisheye focuses extremely quickly and accurately, and the 45 mm macro is sharper than my Canon 60 mm dslr lens.
A couple of weeks later, my wife and I headed to Florida to try some warm water diving. She is using the same rig as I am. I have included several pictures from the muck diving under Blue Heron Bridge, where I used both the 45 mm macro and the 14-42 lens with an Inon close-up diopter (that is what I used for the tiny blenny). I am also experimenting with shooting video for the first time, and I'm very pleased with the results. Nauticam has made it easy to activate every setting with the push of a button or the turning of a dial–no complicated menus to wade through.
I am hoping to enjoy my new rig for many years to come.
Mel Moncrieff, RN, MSN, NP