Olympus E-PL5 mini-review for underwater
Olympus E-PL5 mini-review for underwater
Oct 30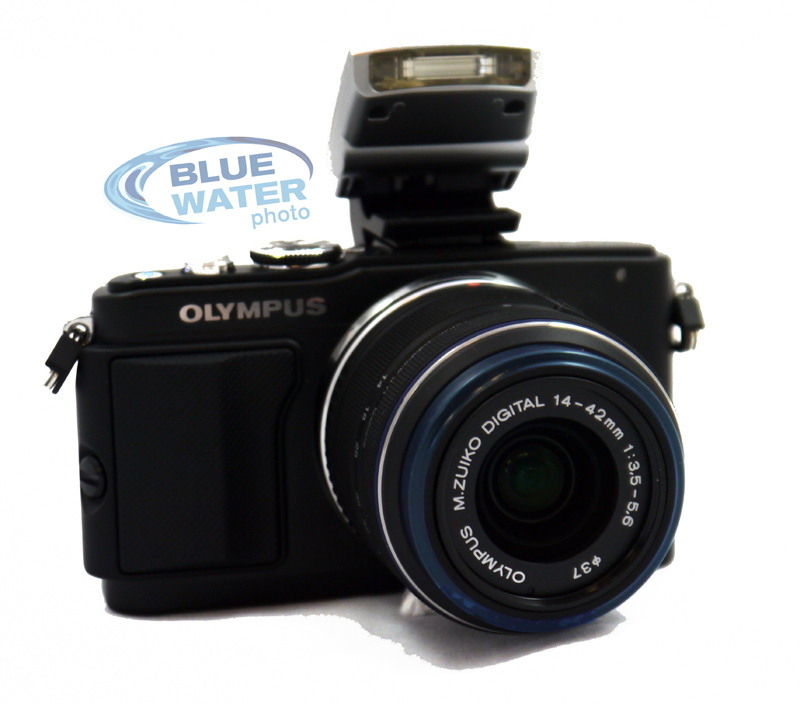 Olympus E-PL5 review (mini-review)
This is a very quick look at the new Olympus E-Pl5. Let's jump right to the highlights:
Same sensor and image processor as the Olympus OM-D E-M5 – wow!
Replaced the 12 megapixel Olympus E-PL3
16 megapixels, fast-focusing
Great image quality / detail – see the 100% crops below
Available Nov 1st for $699 with the 14-42mm lens
We just tried this camera out – it is small, light and focuses fast. We like it. Each Olympus PEN camera has had some nice improvements – the E-PL2 had a better 14-42mm lens, the E-PL3 focused faster, and now the E-PL5 takes image quality to a new level.
We fully expect the Olympus E-PL5 + Olympus housing to be our new "best value" in the mirrorless category, as we are huge fans of the Olympus housing for the E-PM1 and E-Pl3. For people who want an electronic viewfinder and/or more control dials, the Olympus OM-D E-M5 or a Sony NEX will be the way to go. Also, please note that the E-PL5 does not have the great 5-axis image stabilization of the OM-D.
Taken a photo of a mural using the 14-42mm kit lens, at 42mm, F7, 1/320th, ISO 200
In this 100% crop of the mural, we see stunning detail, nice job E-PL5!
Using the 14-42mm kit lens with the Dyron +7 macro lens can take a photo 1 3/16th inches across, quite a small photo. Using the Olympus 60mm macro lens will take an even smaller photo.