Mini-review of the Sony NEX-5R and NEX-6
Mini-review of the Sony NEX-5R and NEX-6
Feb 13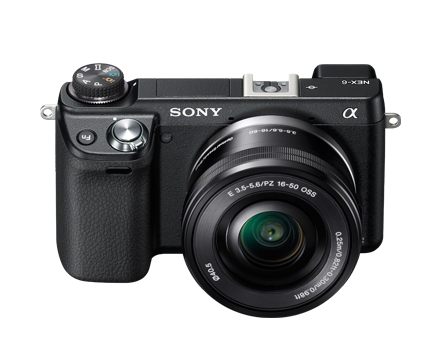 Mini-review of the NEX-5R and NEX-6
I'm a big fan of the Sony NEX series – my main underwater setup is a Sony NEX-5N in a Nauticam housing. So of course I was excited when the NEX-5R and NEX-6 came out.
I've been able to spend some time shooting the NEX-5N, the NEX-5R, and the Sony NEX-6 recently. I'll be doing a full review soon including high ISO performance, focus speeds, lens tests, and more – but I wanted to share these initial finding with you first.
NEX-5R, Compared to the NEX-5N
–          The NEx-5R has anextra dial for controlling aperture, shutter speed – no more need to use the menu driven system to select between aperture and shutter speed.   This is a huge advantage while underwater
–          Programmable function button-Allows you to program your favorite settings using the new "Fn" button.   Very useful for accessing things such as white balance, focus mode, iso etc.
–          New "phase detection" auto focus-Although  on paper the Nex-5r is supposed to focus faster a saw no noticeable difference during my testing
–          Mode changes is unfortunately still menu driven
–          Has many more focus points-99 vs. 25
Sony NEX-6, Compared to the NEX-5R
–          Feels much more substantial-The Nex-6 has a slightly re-designed grip which feels much more comfortable in your hand.   I think the 30% size increase is actually an improvement making much more comfortable to hold
–          Has the electronic viewfinder – which is excellent for those who prefer to compose their shots using a viewfinder.   Also you can significantly improve battery life by not using live view
–          Has amode dial which is great – No more use of a pesky menu driven system to change your mode.   By far this is one of the greatest improvements in my opinion to the camera
–          Has a hot shoe, which allows for the use of accessory flashes while top side.   Also has a built in pop flash which eliminates the bulky screw on flash the other models use.
–          Nauticam has provided a bulkhead port on their housing which is a great sign that you will be able to utilize sync cords with these housing dramatically reducing recycle time of external strobes
–          Has an AEL focus-lock button
–          Comes with the 16-50mm kit lens, instead of the 18-55-The 16-50mm lens allows for a slighter wider image as well as a smaller profile as it is retractable
–          Motor-Driven lens-The new 16-50 lens is motor driven allowing much better focus speed while shooting videos.   The power zoom also makes this camera superior while in video mode
Sony NEX-6, Compared to the NEX-7
–          Less megapixels (16.1 vs 24)
–          The Sony NEX-6 adds a mode dial and hotshoe
16-50mm zoom lens, compared to the 18-55mm kit lens
–          Smaller
–          Slightly wider, 16mm vs 18mm
–          Zooming is slower, quieter, smoother, and motor driven
–          Best macro is 3.5 inches across, vs 3 inches for the 18-55mm
–          Best macro with a +7 diopter is 1.5 inches, same as the 18-55mm
–          16-50 is superior for shooting movies
Image Quality, High ISO
I took photos with the NEX-5N, NEX-5R and NEX-6, and couldn't find any substantial differences in image quality or performance at high ISO.   Most of the improvements are in added features, buttons and dials.   All cameras all boast the 16.1 aps-c dSLR crop sizes sensor except for the Nex-7 that utilizes 24 megapixels.
 My recommendation:
After initial testing of the NEX series cameras, i find the Sony Nex-6 to be at the top of the pack.  The improved battery life, power zoom lens, viewfinder, mode dial, customizable "Fn" button, built in flash and dedicated shutter-speed and aperture wheel will make shooting this camera underwater and topside a dream.
Look for the full review soon!