Understanding Color Space – sRGB and Adobe RGB
Understanding Color Space – sRGB and Adobe RGB
Apr 09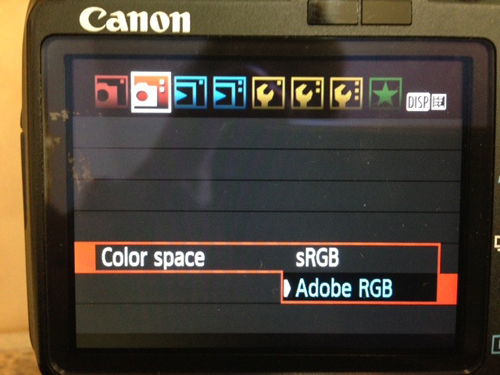 As photographers, the first thing we do with a new camera is to go through the settings to make sure the preferences are optimized for our shooting style.  But what is the difference between sRGB and Adobe RGB?  Does it matter which we use?
The short answer is yes.  Adobe RGB captures a wider range of color data, but sRGB is the standard for the Internet and printing photos.  More info is better when capturing images (see why you should shoot in RAW) and allows for more room when editing and publishing images.  Modern digital cameras have amazing sensors (made of rare earth elements from the periodic table) and we should be taking full advantage of them, which is why we set our cameras to record images in Adobe RGB.
Now that we're recording the highest quality images available to us, we need to remember that our final image file should be in sRGB.  The reason to reduce the color space to sRGB is because most monitors and printers cannot display the full color range of Adobe RGB.  If you think of the color space as a histogram, Adobe RGB is the full histogram while sRGB crops colors at each end and can result in muddled colors being displayed/printed.  Adobe Lightroom and Photoshop make it easy to import and edit photos in Adobe RGB, then convert the color profile to sRGB when exporting a final JPEG image.
To keep it simple, shoot in Adobe RGB, edit in Adobe RGB, and then convert the final export (JPEG, etc) to sRGB.