Rare Scythe Butterflyfish video with the Canon G7X
Rare Scythe Butterflyfish video with the Canon G7X
Jun 30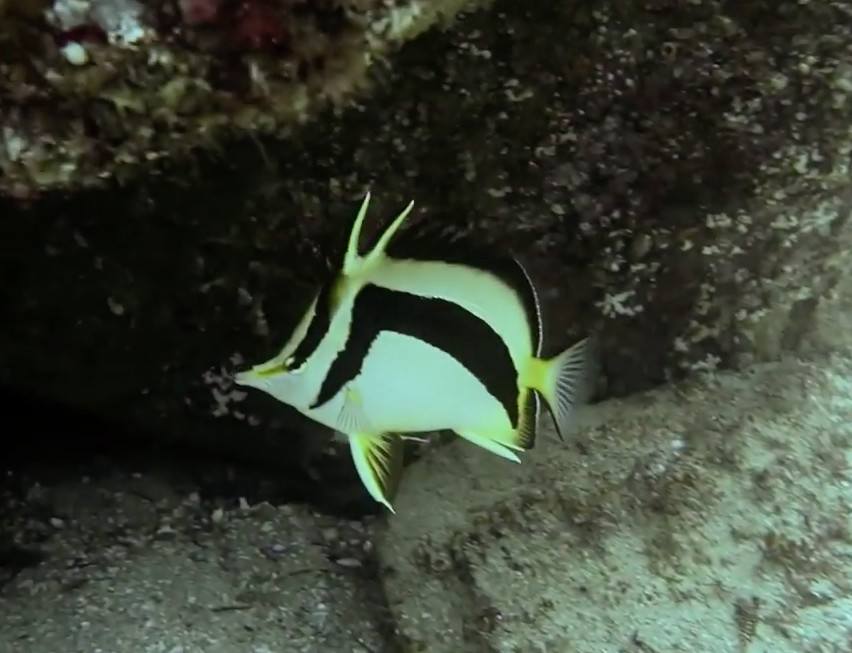 Took the Canon G7X out for a spin in the new Fantasea housing. It performed great, though I was once again reminded to always take a test shot, especially when borrowing gear, as it may not work 100%. Since I forgot to do my test, I ended up on the first dive with a camera flash that would not pop up fully and was rendered inoperable.
However to make the best of the situation I enjoyed shooting some video with the new Canon G7X to see how the larger sensor would perform over all. We were diving at the Rock Quarry off Catalina Island, California which is home to a very rare (only found at this site), warm water fish, the Scythe Butterflyfish. This fish made its way over here years back during an El Nino season and managed to keep going ever since. Its often very shy and found among the boulders at the Rock Quarry, so seeing it out and about feeding in the open sand was quite a treat.
The Fantasea G7X was a breeze to use, with easy drop in loading for the camera and full camera functionality. It was easily to control my settings, change my modes, white balance, aperture, shutter, etc and overall I enjoyed using the housing. However, it doesn't provide quick the streamlined use that the higher end aluminum options do and one handed control is nearly impossible. Overall though it's a great little housing, perfectly priced for those on a budget.
Check out the video I captured from that first dive, since I was planning to shoot photos I had no video lights with me, so the footage below was shot using the Canon UW white balance, which didn't do too much. Before editing the video I did some color correcting (this can be achieved in your editing software such as Adobe Premiere or Final Cut, there is also a neat workout that you can perform in Lightroom by creating a still image from your video, editing that .jpg image in lightroom and syncing the edit settings to the video clip).
Fantasea Canon G7X & Elusive Scythe Butterflyfish