To Be or Not To Be In Color?
To Be or Not To Be In Color?
May 06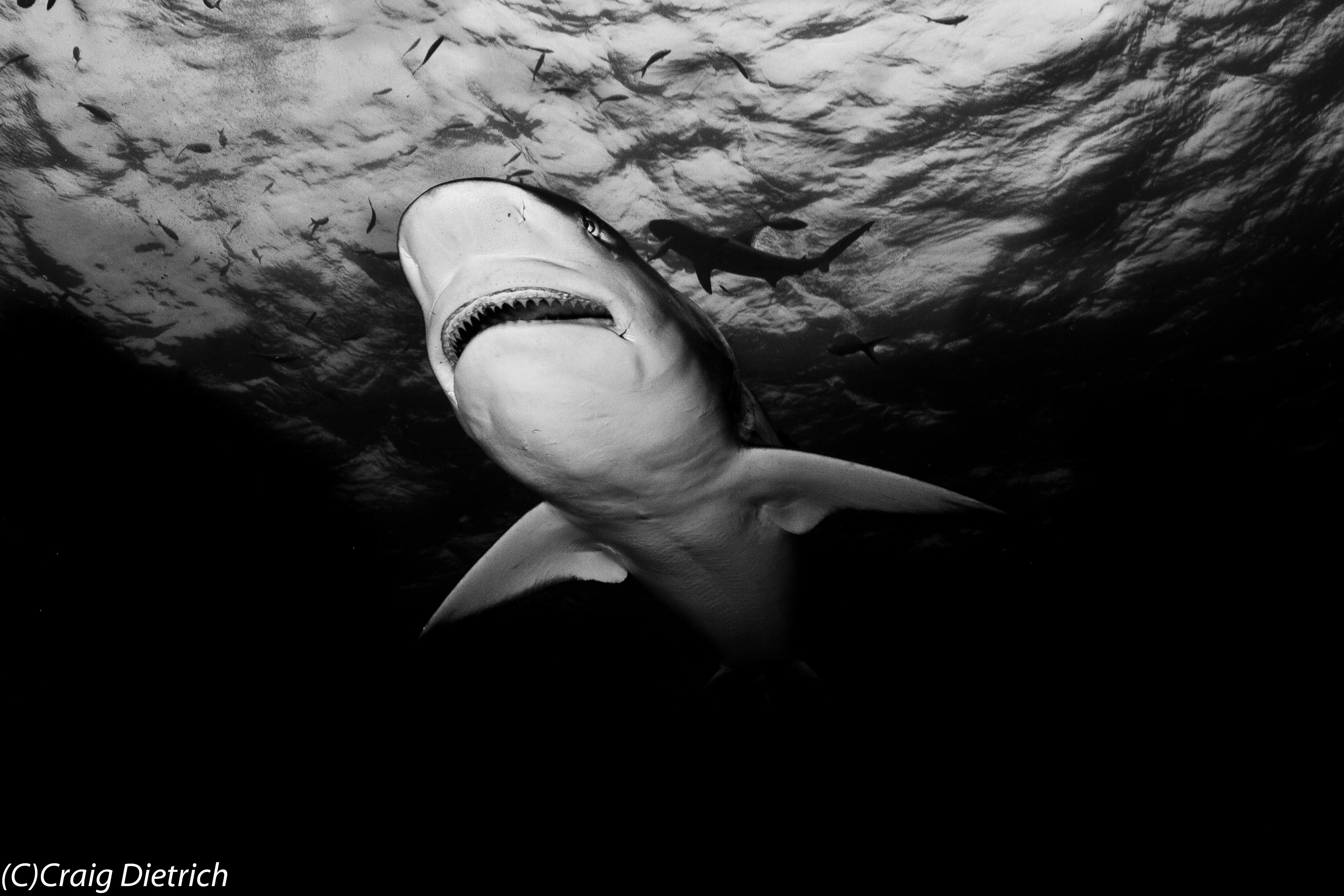 To me, and many other divers, the underwater world is an escape from the madness of our jobs, traffic, bills, and the responsibilities that come with being a grown up.  The peace and serenity that is afforded us below the surface can't be duplicated anyplace else.  Did you ever wish for a way you could carry some of that serenity topside with you–even if for a moment?  Well, maybe there is a way…
When I shoot images underwater, I look for that certain "something" that will have the greatest impact on the photo later.  In many cases, converting the image from color to black and white is just what it needs.  Black and white tends to add an element of drama, a little mystery, and often a lot of creativity to the subject.  When I dive, I let my artistic instincts guide me–sometimes I'll see a subject and just know that this particular image is crying out to be seen in black and white.  I tell my students not to be afraid to think in black and white when they shoot–they often come back with their most artistic work when they let themselves go.
Another advantage of converting photos to black and white is a little less romantic.  Let's be honest, we've all had times when those strobes have gone off and the color pop just wasn't what we wanted.  Other times that single remora looked a bit boring in color, but when converted to black and white, it transforms the subject from a common suckerfish to a enigmatic solitary creature of the sea.
So next time you are doing post production work on your underwater images, don't rule out black and white as something reserved for high brow art aficionados.  Just let it gently draw you back into the serenity you felt when you saw it in the first place.
Bio:  Craig Dietrich is a former Naval and family/children's photographer.  An avid scuba diver, his two loves of diving and photography came together and now Craig is based out of Pompano Beach, Florida.  View more of Craig's work at www.dietrichunderwater.com.