DEMA 2012: New Gear and More
DEMA 2012: New Gear and More
Nov 15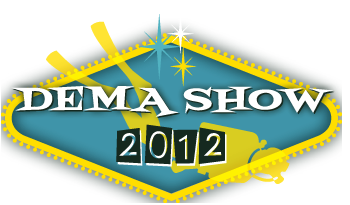 Yesterday kicked off one of the biggest events in the Scuba Industry… DEMA. This is the big show where all the industry folks gather to unveil new products, events, market travel and more. We at Bluewater Photo are in the middle of the chaos with a big booth showing off all our great new housings, while also scouring the show for the best new products that we can bring to you, our loyal customers this upcoming year! Stay tuned throughout the week for more exciting updates and news!
The first day was busy setting up and talking with all the people who wandered by our booth. We also had some time to walk around and see some of the new products that will be coming out soon! Here's a few of these exciting new items!
Nauticam – for all you 5DMKIII shooters out there with the Nauticam housing just longing to be able to do away with your sync cord the time is coming. Nauticam showed us the prototype of their new Optical Trigger, which mounts on the hot-shoe of the housing and allows your strobes to fire fiber optically. No more flooded sync cords! One big plus is since this optical trigger mounts so the hot shoe you're still getting the rapid recycle rate on the strobe for quick sequential shooting.
In addition we got our hands on several of the new housings that are coming out soon including the housings for the Panasonic LX7, Sony Nex-5R, and two awesome professional housings, one for the Canon 1DX / 1DC and another for the Red Epic and Scarlett cameras.
Light & Motion -One of the hot new crazes is shooting florescence underwater. So many marine flora and fauna have natural florescence which can be seen with the right type of light. Light & Motion unveiled their newNightsea light, a small compact fluorescent light. They also released the Nightsea X filter for the Sola 4000 light.
10Bar announced support for the new Canon EOS-M mirrorless camera.
Stay tuned for more updates and information as the week unfolds!