Using Depth of Field to Enhance your Subject
Using Depth of Field to Enhance your Subject
Sep 27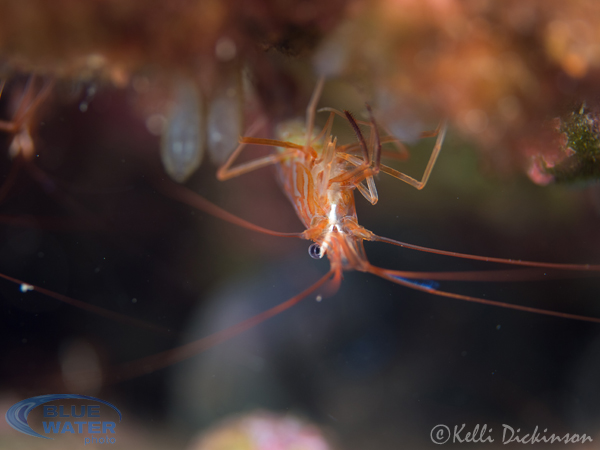 One thing many photographers just starting out don't often realize is how important your aperture is to controlling depth of field. Taking full control of your depth of field can drastically change your photos and really help accent a subject, especially when shooting macro. Take for example the following three photos. By simply opening up the aperture, the depth of field shortens dramatically making my subject pop from the background.
The following photos were shot with the Olympus OM-D E-M5 and Panasonic 45mm Macro Lens with dual YS-D1 strobes and a Light & Motion Sola 800 on red mode. ISO 200, 1/250.
Photo 1: Aperture F22
In my opinion the picture is nice, but not great. It's really way too busy, and your eye can't decide if the subject is the shrimp or the moray eel. The depth of field at F22 is deep, so just about the entire image is in focus, with the eel ever so slightly blurred.
Photo 2: F11
This photo is much better due to the shortened depth of field.  The eel is blurred more, making the shrimp in the foreground really pop. However, the eel is still easy to make out as an eel, which adds to the photo.
Photo #3: F2.8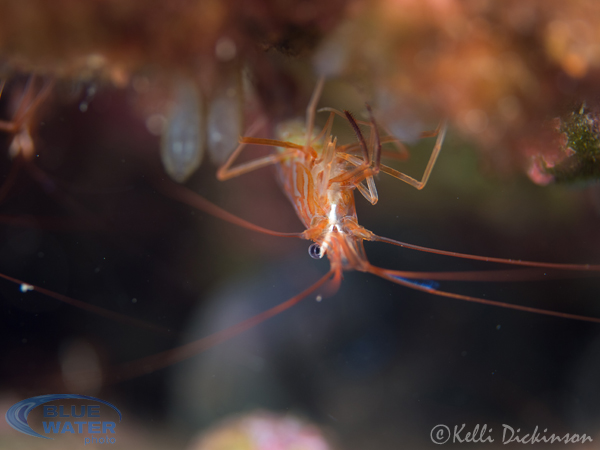 The last photo in this series is at the extreme end of the aperture range, 2.8. The depth of field is so shallow that the background is completely blurred out, and if you didn't know that grey blob in the background was an eel. If you are working to isolate a subject, using depth of field is a very useful tool. The shallow focus plane limits the focus so your eye is immediately drawn to the subject, the shrimp.
Of course the final decision on which works best lies in the eyes of the photographer. For me, the final photo really stands out with the sharp focus on the shrimp eye and body, but if you wanted to show the diversity of life with both moray eel and shrimp then photo #2 at F11 would be the winner.
Which photo do you like best and why?