Photographing Menjangan Island, Bali
Photographing Menjangan Island, Bali
May 25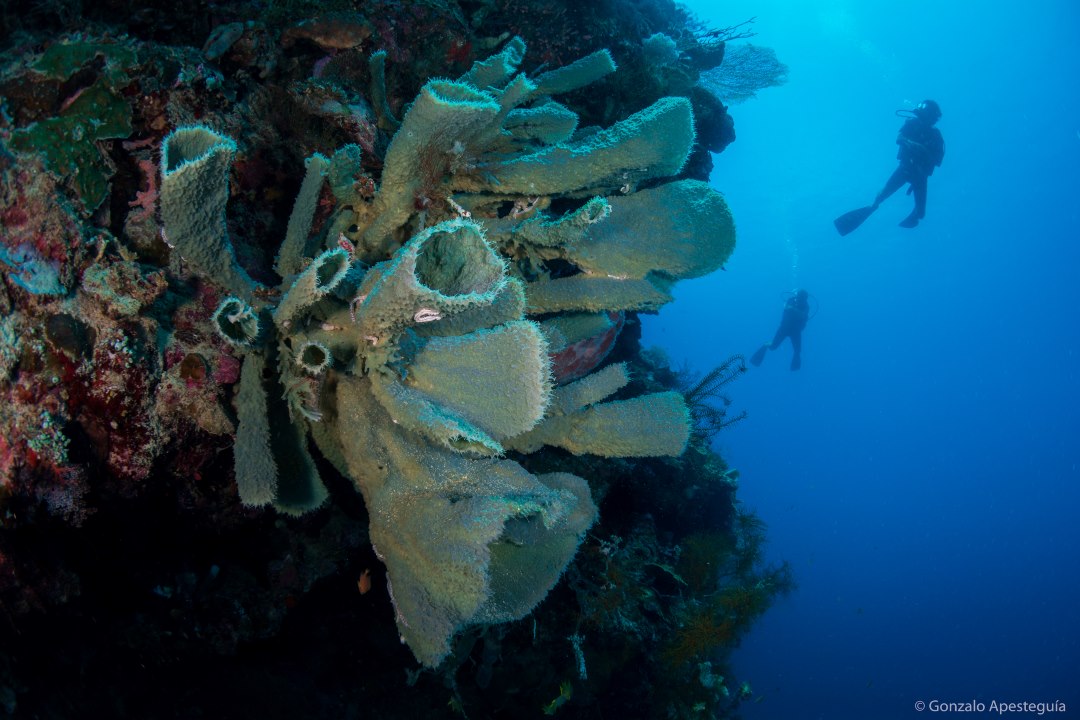 Menjangan Island is one of the lesser-known dive spots in Bali and it also happens to be my favorite. Located in West Bali National Park, the island is protected and uninhabited aside from the park rangers onsite to keep local fishermen at bay. Menjangan means "deer" in Bahasa Indonesia, and the island is named for the resident deer population that swim back and forth from the mainland, which is an unusual sight to behold.
The island is popular for both scuba diving and snorkeling and is easily accessed by boats from Bali and nearby Java. With a dozen dive sites to choose from, it is worthy of several visits and even in high season the dive sites are uncrowded. It is surrounded by beautiful coral reefs teeming with fish and other critters so photographers should bring both wide-angle and macro lenses.
Menjangan Island's spectacular coral walls plunge to depths exceeding 160 feet (50 meters) and are adorned with a variety of pristine hard and soft corals and massive sea fans. Wide-angle photographers can capture the beauty of these walls, along with the schooling fish and occasional sharks swimming in the blue water. Very lucky divers or snorkelers may encounter a whale shark or mola mola, but these sightings are rare.
Macro photographers will find plenty of subjects to capture, including electric clams, a variety of nudibranchs, pygmy seahorses, dartfish, jawfish, and a wide range of crabs and shrimps. Currents surrounding the island are generally mild, making it an excellent location for lining up that perfect shot.
A favorite dive site at Menjangan Island is Eel Garden, which includes a sprawling vertical coral wall giving way to a sandy bottom home to thousands of garden eels. The wall itself is captivating, however, looking out into the blue divers can spot huge schools of mackerel, fusiliers, and surgeonfish as well as groups of giant trevally darting in amongst the fish as they hunt. Across the sandy bottom is a beautiful coral reef where schools of barracuda, turtles, octopus, and titan triggerfish are often seen.
Another great dive site is Underwater Cave, which is known for its interesting topography. A plunging wall with numerous crevasses and overhangs, the "cave" itself is worth entering to experience the sunlight shining through openings in the reef and illuminating the interior. The walls of the cave are dotted with electric clams, and baby whitetip reef sharks sometimes take shelter in the cave until they are bold enough to explore the blue.
There are several dive sites on the north side of the island with gentle sloping reefs, so divers who feel uncomfortable on walls can be easily accommodated. The marine biodiversity is incredible and the visibility typically ranges from 30 to 100 feet (10 to 30+ meters), so it really should be a must-visit when diving in Bali. Nearby Pemuteran Bay, Secret Bay, and Puri Jati are also hidden gems in Bali's dive scene and home to some of the best shore diving in the world, making the area's diving diverse enough for even the most discerning diver.
Whether you dive with a smartphone in an underwater housing or a huge underwater rig, pack your lenses and head to Northwest Bali on your next dive trip!
Watch a short documentary about Menjangan Island and the efforts to protect the area here.
Read about other off the beaten track dive areas in Indonesia here.
Learn how to take great photos on wall dives here.