SoCal Shootout: Story Behind the Shot, Ben Hofilena
SoCal Shootout: Story Behind the Shot, Ben Hofilena
Nov 04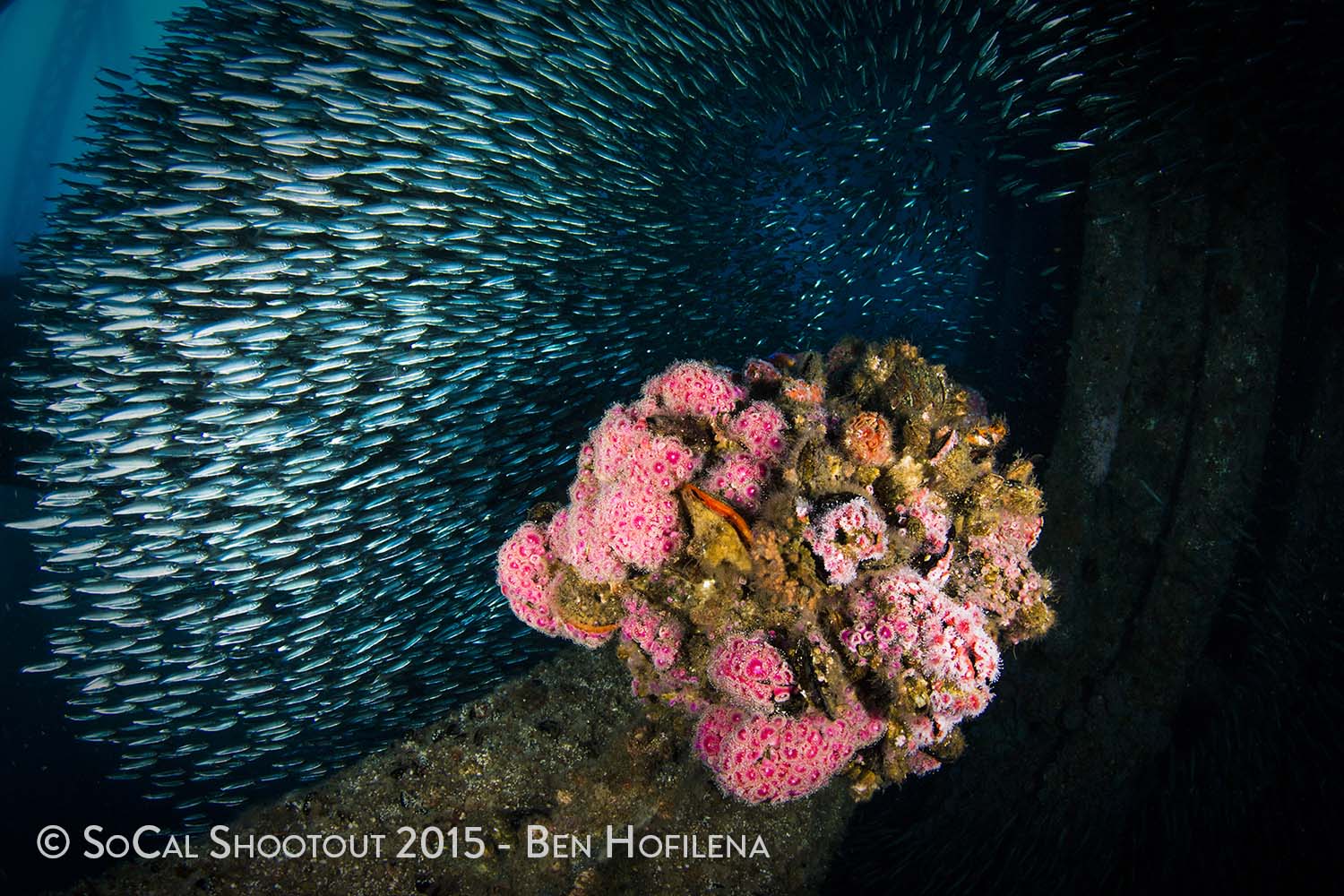 Wide angle compositions are often the hardest to nail perfectly. During the SoCal Shootout participants have to do just that. There is very little editing allowed, so getting correct lighting, exposure and above all, that striking composition is key. Ben Hofilena succeeded with his first place image in our open wide angle category. While he claims just a lucky shot, he at least knew the most important part of luck, which is preparation. Proper settings and being ready for the moment allowed this excellent shot to get captured. Here's the details on our first place winner.
Title: Ocean Bouquet
Location Captured: Eureka Oil Rig (off the coast of Long Beach, CA)
Camera / Housing: Canon 70D with Tokina 10-17mm Lens, Sea & Sea Housing
Strobes / Lights: Dual Sea & Sea YS-D1 Strobes
Camera Settings: F8, 1/125th, ISO 200
The Story: The first time I took a camera underwater was about a year ago. Prior to that, my topside photography was limited to point and shoot cameras in AUTO mode and taking pics on my iPhone. That being said, I'm a newbie to underwater photography and this was a lucky shot. This photo was taken on the Sunday of the SoCal Shootout while aboard the Pacific Star. We were lucky to have good visibility and a bait ball at the Eureka Oil Rig. I was able to get really close to a section of the bait ball and compose my shot. It was awesome to be able to capture what I saw as a solid wall of fish and bouquet-like image in the middle.