SoCal Shootout: Story Behind the Shot – Brook Peterson, Best in Show
SoCal Shootout: Story Behind the Shot – Brook Peterson, Best in Show
Oct 14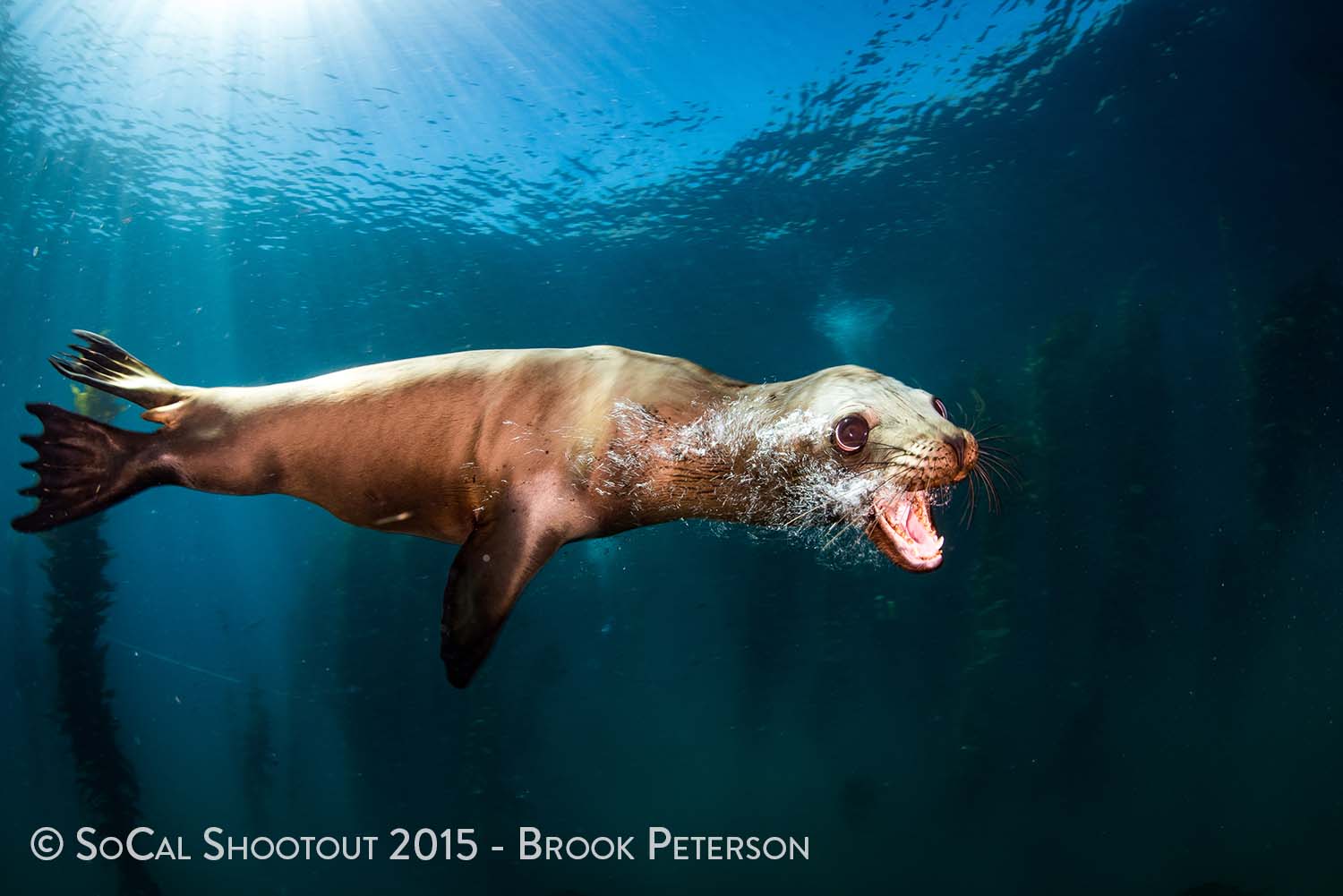 This year's Best in Show was won by Brook Peterson with this excellent image of a young sea lion cruising through the water. Congrats Brook! Read on to learn more about this image.
Title: Young Sea Lion at Play
Location Captured: Sea Lion Rookery at Santa Barbara Island
Camera / Housing: Nikon D810 with Sigma 15mm Lens in Sea & Sea Housing
Strobes / Lights: Dual Sea & Sea YS-D1 Strobes
Camera Settings: F14, 1/125, ISO 320
The Story: The juvenile sea lions were eager to greet the divers as we jumped into their playground. At first they hung upside down from the surface watching the divers.  As they grew more confident, they would come close and try out different poses in front of the camera.  Soon they began playing (sometimes aggressively) with each other and occasionally they tried to include the divers.  I noticed this young sea lion trying to engage me in its play by blowing bubbles and opening it's mouth every time it swam by.  It came closer and closer, giving me several opportunities to grab its image.  The most difficult part of the shot was getting myself in a position so that I wasn't shooting directly into the sun.  Finally all the stars aligned and I was able to get the shot.