SoCal Shootout: Story Behind the Shot, Helen Brierley, Open Macro
SoCal Shootout: Story Behind the Shot, Helen Brierley, Open Macro
Oct 13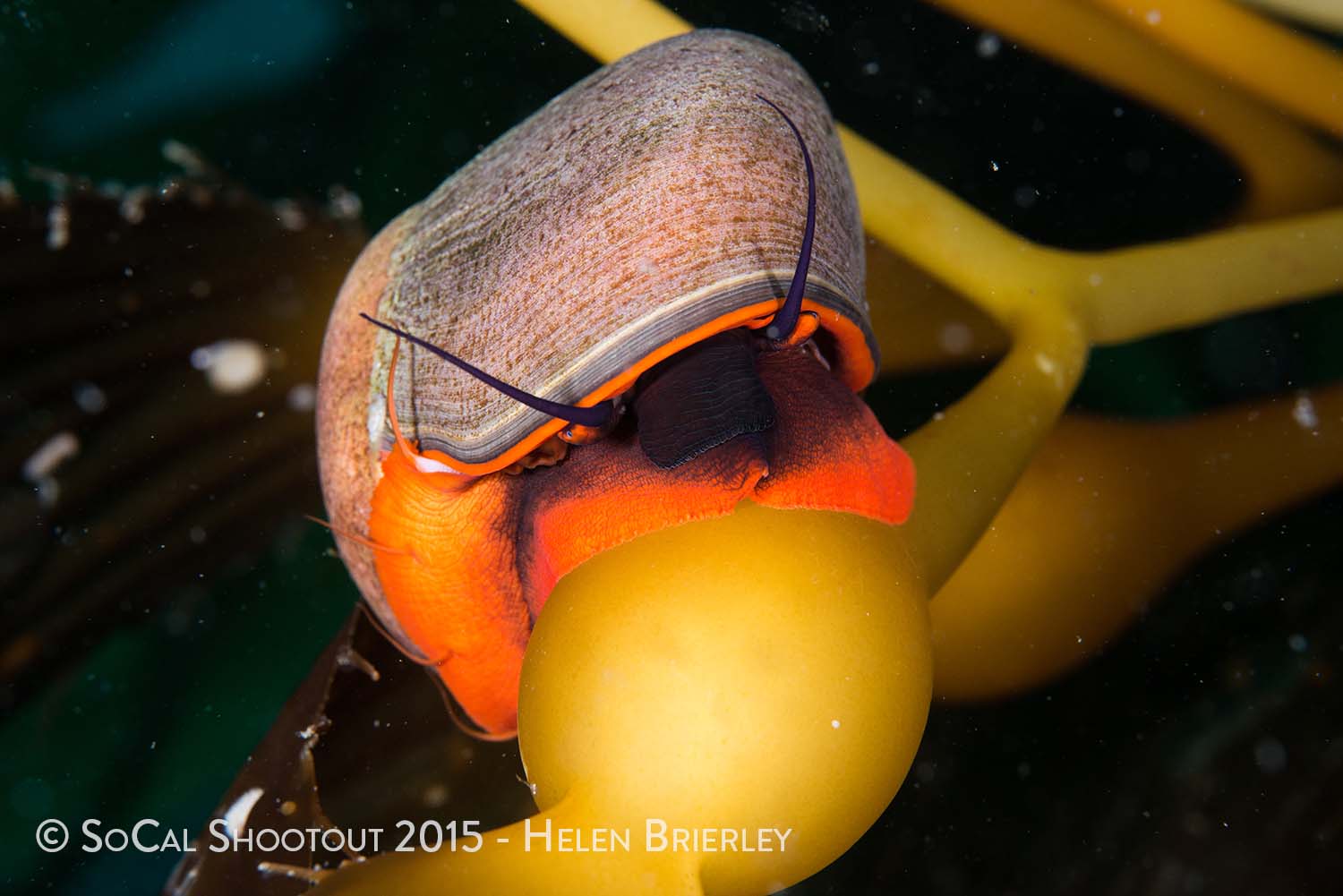 Congratulations to Helen Brierley who placed first with her Norris Top Snail photo in the Open Macro category. Here's the details behind what went into creating this photograph!
Title – Norris' Top Snail on Kelp
Location – Near Avalon Wreck, Palos Verdes
Equipment – Nikon D800, Nauticam housing, Dual YS-D1 Strobes, Sigma 70mm macro lens
Settings – 1/125, F16, ISO 400
The Story:
We really wanted to take part in the shootout, but only had a short window on Friday morning to dive, so we went out on a local boat from Redondo Harbor for a couple of dives.  We were close to shore and the visibility was not good following the recent rain, so I was glad I had my macro lens attached.  I had taken the Sigma 70mm rather than the Nikon 105mm as it's very good for fish portraits. I spotted the snail on kelp during our safety stop, but there was quite a swell so it was getting moved around a lot and kept disappearing completely.  I held bunches of the kelp out of the way with one hand and tried to focus long enough to get a decent shot, which I guess worked in the end!  I would have loved to crop it and edit out some of the
backscatter
, but that wasn't allowed of course!