Best Underwater Cameras for Christmas 2017
Best Underwater Cameras for Christmas 2017
Dec 03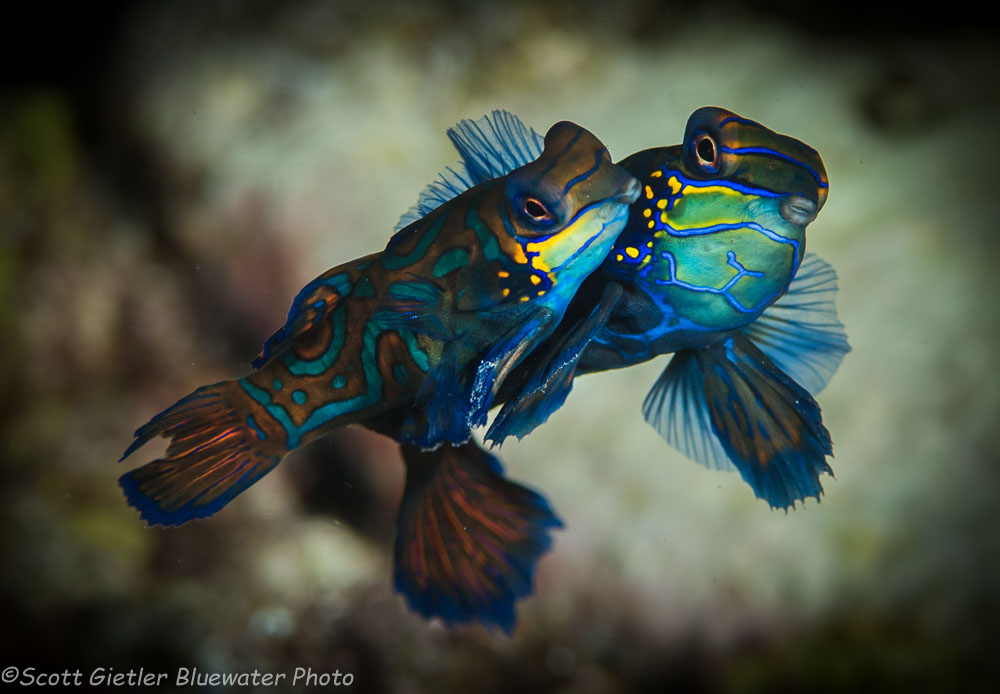 Best Cameras for Underwater Photography & Video
12 Ideas For the holidays of 2017
By Scott Gietler, Owner Bluewater Photo
Which underwater camera to get? With so many great cameras, lenses and housings out there, the decision is tough. Here are some models that you can't go wrong with for all budgets, whether your shooting stills or underwater video- and we'll mention some runner-ups at the end of the article.
#1 Best deals, up to $1,150 off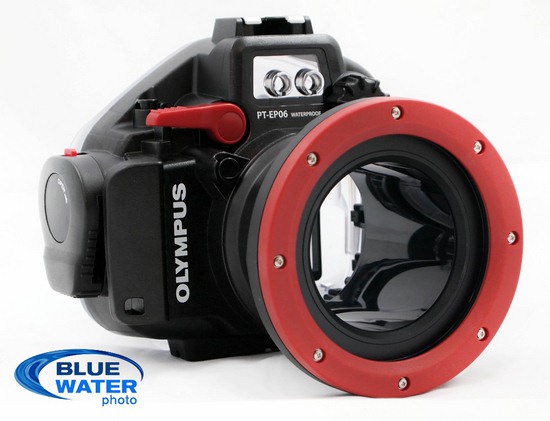 The Olympus OM-D E-M5 II underwater housing bundle is the deal of the year, selling for $1,299 instead of $2,444. It includes the E-M5 Mark II mirrorless camera (which is an awesome high-end camera!), 14-42mm lens, housing, port, & zoom gear for the 14-42/9-18mm lenses. The E-M5 II focuses much faster than any compact cameras. Additional glass and acrylic ports are available for most mirrorless lenses. We also have a popular E-M5 II package with a strobe and video light.
Our exclusive Fantasea Sony A6000 awesome package is a steal at $1,499 and includes the Sony A6000 camera, 16-50mm lens, housing, port and zoom gear. The huge advantage of this setup is that is has great wet-wide angle lens options, giving shooters the flexibility of doing wide-angle or macro on the same dive. The image quality of the A6000 is amazing, and the sensor size is the same as the Nikon D500.
#2 Best Entry Level, Snorkeling or Diving
Olympus TG-5
The Olympus TG-5 housing + camera package is well priced at $699. In fact, nothing at this price point can touch the quality of this setup. The TG-5 shoots in RAW, and can take amazing photos & video for such an inexpensive camera. It will work well with high quality wet lenses such as the UWL-04 fisheye lens, or the Bluewater +7 macro lens. Check out our exclusive Olympus TG-5 packages on sale at unbeatable prices, with strobes, video lights and ring flashes.
#3 Small housings, serious underwater photos
Sony RX-100 V for wide / video, Canon G7X Mark II for a little of everything
The tiny Sony RX-100 V can take excellent photos, especially when combined with the UWL-09 Superwide lens for very good wide-angle. There is also a good selection of Sony RX-100 V underwater housings for it, including the inexpensive Fantasea RX100 V housing.
The Canon G7x Mark II can take great video, and very good macro & wide-angle, and is an excellent all-around compact camera choice. It has a better zoom range / macro capability that the RX100 III/IV/V, and a brighter lens than the RX100 II, and there are some very well-priced high-quality housing like the Fantasea G7X Mark II housing. See our G7x Mark II housings.
#4 Small housing- professional photos
Olympus E-M1 Mark II, Sony A6300 .
The Olympus E-M1 II & E-M1 Mark II are the king of mirrorless cameras, with great E-M1 II housing choices (read our E-M1 II review) and an excellent selection of lenses. The Aquatica E-M1 II housing is incredible. To save a decent amount of money, go for the Nauticam Olympus E-M10 Mark III and you'll get the same image quality. The excellent E-M1 Mark II camera is the top of the line micro-four thirds camera for stills, here is our E-M1 Mark II camera review. The excellent Olympus 60mm macro lens is on sale now for a great price.
Sony A6300 & A6500
The Sony  A6300 and A6500 cameras boast a larger sensor than the Olympus E-M1 II, resulting in spectacular video quality and dynamic range in wide-angle photos. We recommend the A6500 for the image stabilization. Both cameras have an electronic viewfinder, takes excellent 4K video, and works well in the Nauticam Sony A6500 housing and the Ikelite A6500 housing ($975), and the Fantasea A6500 / A6300 housing.
#5 Small housing- professional stills & videos
Sony A7 II, A7s II, A7r II – or wait for the A7r III
The Sony A7r II is considered the ultimate choice by some underwater photographers and videographers. There is a great selection of housings and lenses, and the full frame sensor produces incredible stills and videos. We recommend the A7R II over the A7, as the 42 megapixels will come in handy for both wide-angle and macro, high ISO performance and dynamic range are both great given the smaller pixel size, and the video features are almost as good as the A7S II. The downsides are slower responsiveness in general compared to a DSLR, especially when using the Sony 90mm macro lens, and less than ideal battery life. Check out the housings from Nauticam, Sea & Sea and Aquatica – they support all 3 of the Sony models, or read our Sony A7 II / A7R II review.
The Sony A7r III is out in a few days, and it looks great. Read our Sony A7r III pre-review and initial thoughts.
#6 Best of the best
Canon 5D Mark IV, Nikon D500, Nikon D850
With 20 megapixels, 4K video, amazing auto-focus, and 10fps shooting speed, the Nikon D500 is a top choice – view our Nikon D500 housings, or our complete D500 review for underwater. For the unbeatable image quality that comes with a 46 megapixel full frame sensor, check out our Nikon D850 housings and read our D850 review for underwater. The D850 can truly do everything.
The advantage of the Canon 5D Mark IV is its full frame sensor, and much better auto-focus during video than most other dSLRs, view our Canon 5D Mark IV housings and our Canon 5D Mark IV review for underwater.
#7 Gifts for the GoPro Owner
Lighting packages, accessories
We have several GoPro lighting packages, including ones for best price, small size, and great power. We also stock most GoPro accessories & GoPro mounts.
#8 Best for Video
Sony RX100 V, Panasonic GH5, Sony A6500, Sony A7R II
The Sony RX100 IV & V both have  game-changing slow-motion video capability – see an example here, and great housing options for all budgets. For professional level video, the Panasonic GH5 is unbeatable for its size, price and lens selection – we like the Nauticam GH5 housing. Stills from the GH5 are also excellent – check out these killer hammerhead photos taken with the GH4- the GH5 performs even better.
The full-frame Sony A7S II can take video at an ISO higher than any other camera we mention in this article, and  this camera is a top choice for pro film makers. The RX100 IV / V, LX100, GH5 and Sony A7R II all take 4K video. Last, but certainly not least, the Canon 5D Mark IV is the best choice for a dSLR that offers good auto-focus during video.
#9 Other options for underwater photography
Sony RX100 IV,  Olympus OM-D E-M5 Mark II, 7D Mark II
There are other excellent cameras out there, like the Sony Rx-100 IV, Olympus E-M5 Mark II, and the Canon 7D Mark II. All of them are very capable of excellent photos and/or video. The E-M5 Mark II is a very close contender to the E-M1 – read our E-M5 Mark II review for underwater. The full-frame sensor of the Canon 5DS R can result in spectacular photos, and Canon has some of the best full-frame wide-angle lenses on the market as options. The autofocus of the Canon 7D Mark II works quite well during video and live-view.
#10 In-depth articles on the best cameras
You can also read our three in-depth articles on the best camera choices for underwater photography for 2016 – best compact cameras for underwater photography, best mirrorless cameras for underwater photography, and best dSLR cameras for underwater photography.
#11  Sale! 20 – 50% off Focus & Video Lights during December
20-40% off a large number of focus & video lights – see all the specials here, including the Sola 800 photo for $239, Sola 3000 video light for $299, the multi-featured high end Kraken 3500 for $399 and the iTorch Pro6+ 2800 lumen video light for $299.
#12 Ten Unbeatable Dive Travel Specials
Be sure to view our End of Year dive travel specials, all are for travel next year, courtesy of our sister company Bluewater Travel – who specializes in personal & individual dive travel. Already have photo / video gear? Give the gift of dive travel! Locations on special include Fiji, Roatan, Komodo, Socorro, Cocos, Thailand, Bonaire, Philippines & more.
Holiday Sale Items
Check out our sales & specials page for amazing sales and specials throughout December. Up to 50% off strobes, housings, lights, lens and more from Light & Motion, iTorch, Olympus, Sony, Sea & Sea and many others.
Sample underwater photos