Sony A7 – new full frame lenses for underwater photography
Sony A7 – new full frame lenses for underwater photography
Nov 13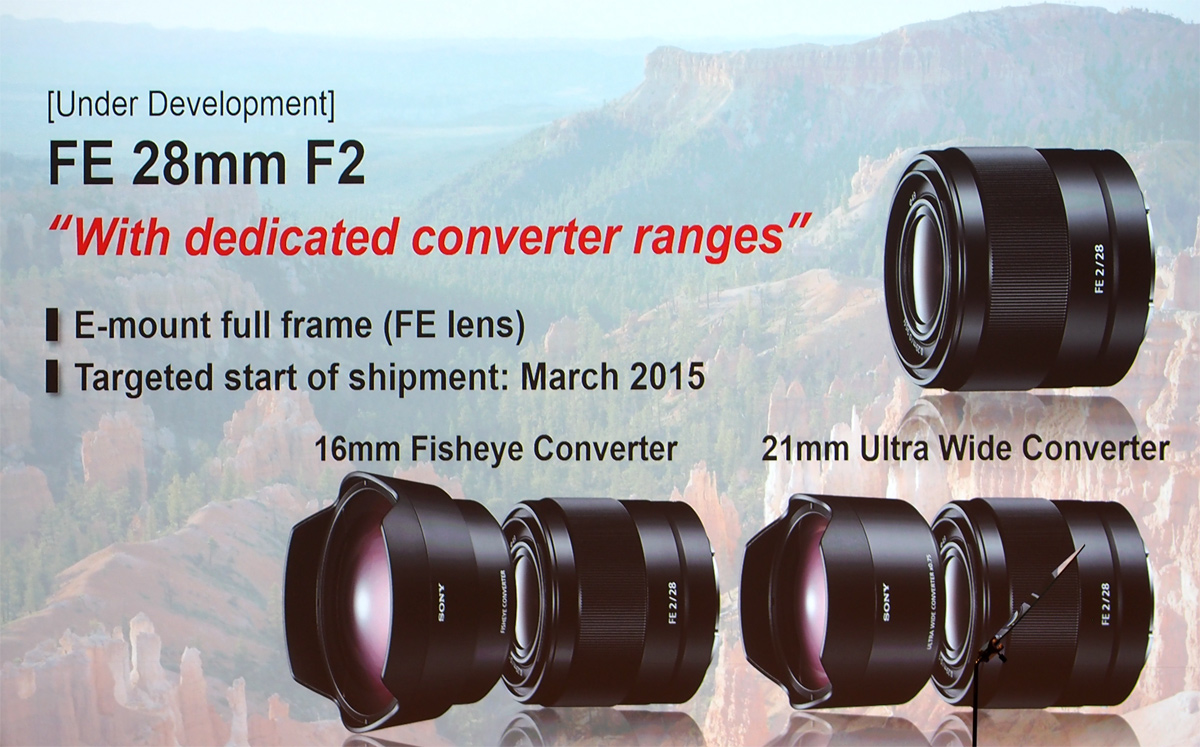 Sony A7 users (and all Sony full-frame dSLR owners) will have 4 new lenses to use soon, that are excellent options for underwater photography. Owners of the Nauticam Sony A7 housing will be very excited when these lenses come out.
Sony full-frame lenses
Sony 16-35mm F4 OSS
This excellent wide-angle lens will be available in the USA on Sept. 18th, 2014. OSS stands for "optical steady shot" image stabilization, which will be useful for indoor low-light photography. The cost is $1,350 – definitely not a cheap lens, but priced fairly comparably to the Nikon 16-35mm F4 lens. There is a nice review of the Sony 16-35mm lens here.
Sony 28mm F2 + fisheye conversion lens
This wide-angle lens has a very large F2 aperture, making it great for video and ambient light shooting. There will be an optional wide-angle and fisheye conversion lenses, and we expect the fisheye lens to have a 180 degree diagonal angle of view. This lens combination will be very welcome, although the size looks a little large so the setup will not be as small as with some other cameras. You can see photos of the camera with the 28mm + fisheye conversion lens here. We expect to see this lens on the market in early to mid 2015.
Sony 90mm F2.8 OSS macro lens
This lens will be very welcome for Sony full-frame shooters. 90mm is the perfect focal length for full-frame macro and fish, and we expect this lens to be very popular with anyone shooting underwater. We expect to see this lens on the market in early to mid 2015.
Don't forget to check out our Sony A7 review for underwater photography.