Protect Your Dome
Protect Your Dome
Sep 28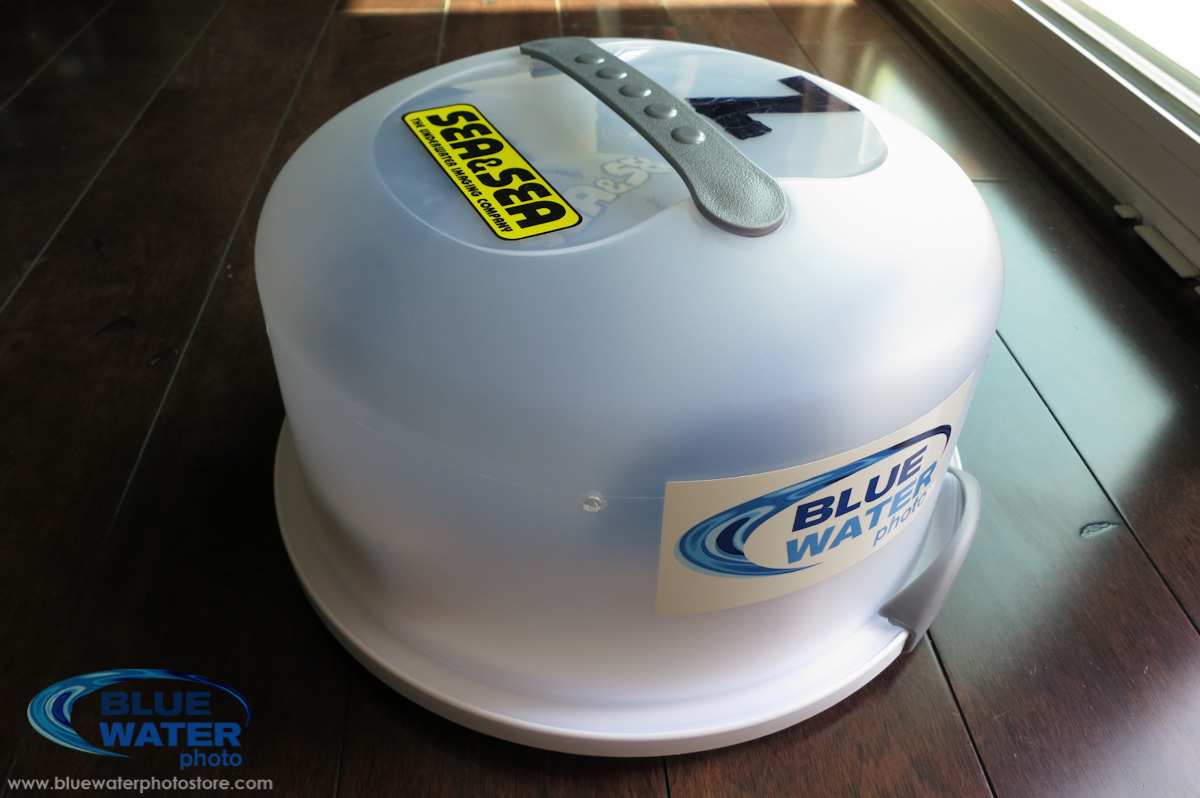 Usually when I say "dome" I'm referring to my bald head.  But today, I'm referring to a port. Specifically, a large dome port.  Having a larger dome port (e.g. >8″) is a great tool to have in your bag.   But when it's not attached to your housing, how are you keeping it protected?
I recently purchased a large dome port from Bluewater Photo, with the intent of taking it with me on the 2-day charter for the SoCal Shootout.    So, how was I going to pack this thing?  I turned to the internet in search of some ideas.  The prominent solution for travel, packing, and overall protection of large dome ports when not in use seemed to be tupperware-type cake holders.  That's right, cake holders.
So, off to Target I went.  Within 5 minutes (I'm no stranger to Target) I found one that fit perfectly, and, as an added bonus, included a handle.  All for $7.50.  Not a bad investment for a $700.00 dome.  Those of you with a large glass dome port would appreciate that even more.  This will work great when packing it in luggage, and on a liveaboard when swapping ports.  Slap your name and a few stickers on it, and viola!  Your customized dome port protector is ready to rock.