Raja Ampat
Raja Ampat
Jan 03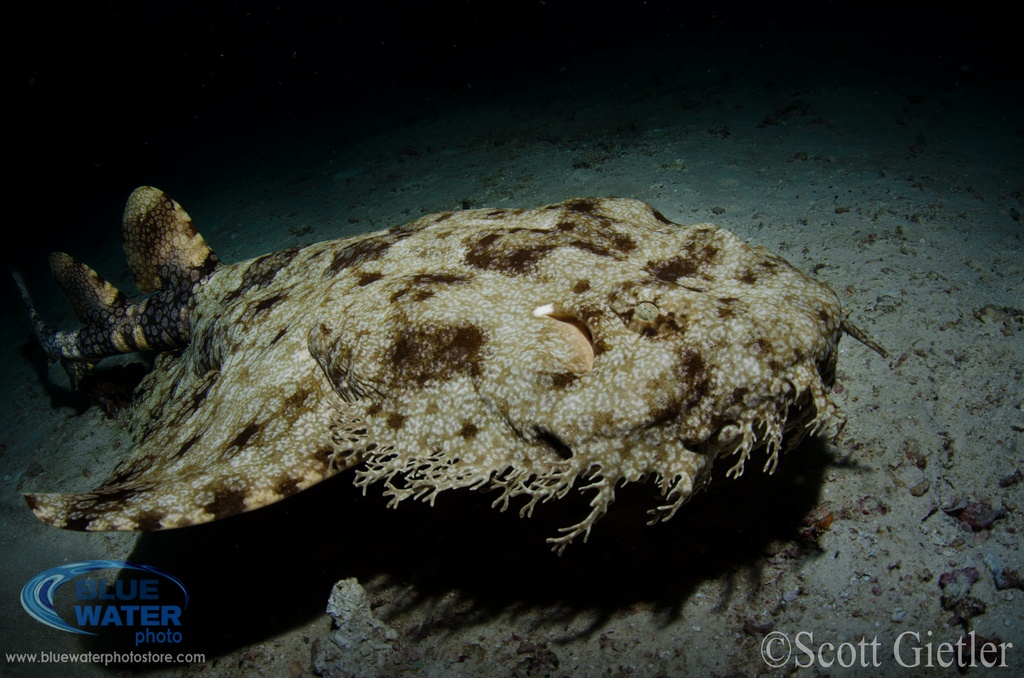 Raja Ampat underwater photos & trip report
By Scott Gietler
In December 2012, 16 of us embarked on an epic journey to Raja Ampat, Indonesia. Most of us flew through Hong Kong to Jakarta, and 12 hours later boarded a flight to Sorong, West Papua, Indonesia. It was a lot of travel, but was it worth it? The short answer is most definitely!
A complete report with a review of the boat, travel tips, and dive sites will appear next week on the Underwater Photography Guide. In the meanwhile, here is a quick sample of some of the amazing experiences we had in Raja Ampat.
Getting to Raja Ampat
Most people overnight in Bali, Jakarta, or Singapore before flying onward to Sorong. Most of us overnighted in Jakarta which offered direct 4-hour flights to Sorong. Some of us had large excess baggage charges going to Sorong, and others did not. I'll give a more thorough overview of travel tips in the UWPG article. It was a long trip, but well worth it.
Enjoying the Indo-Siren
Once we boarded the boat, the vacation / adventure had begun, before we even left the harbor. I attribute a large part of this the open-air design of the eating area on the deck, which tremendously added to the atmosphere of the trip. More details on the boat, crew, dinghies and food next week.
Raja Ampat Marine Life
We saw huge numbers of fish on this trip. Fusiliers, snappers, tuna, barracuda, mackerel, bumpheads, napolean wrasse, groupers and jacks were prevalent on most dives. A few dives also had gray reef, blacktip and whitetip reef sharks. There was good macro on the Jetty night dives, and a good number of Wobbegong sharks, a few sightings of the "walking" shark, a big sea snake and a couple good cuttlefish encounters. Soft corals were prolific, especially in the Misool area. It felt like almost every dive site had pygmy seahorses. I saw my first blue-ring octopus ever on this trip.
Where did we dive? The route
We did 8.5 days of diving, 33 dives total (we only did 3 dives the day we traveled from Misool to the "north"). All of the dive sites in the eastern Misool area were excellent (e.g – Boo Windows, Nudie Rock). We spent the 2nd half of the trip in the "North", which includes the manta dive, jetty dives, northern mangroves, and high-adrenaline current dives around the Kri Eco Resort area. In general some current was welcome because it brought out the fish,  although on 2-3 dives the current was too strong to take photos underwater.
Raja Ampat Underwater Photos
Here's a small sample of photos from our trip, look for more in our upcoming UWPG article.
Image at top of page: Wobbegong shark swimming at Mioskon