Seven Gill Sharks flock to San Diego
Apr 01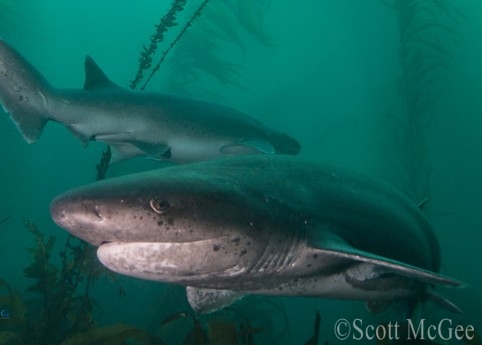 Sevengill sharks started appearing in the San Diego area a few years ago, and their numbers appear to increase each year. They are most commonly seen in the Point Loma kelp area, and the La Jolla cove. There have been several sightings in the "cove" during the last couple of weeks, including the 2 sharks in the above photo taken yesterday by Scott McGee (cropped, taken with Nikon...
Sea Spiders in San Diego
Oct 08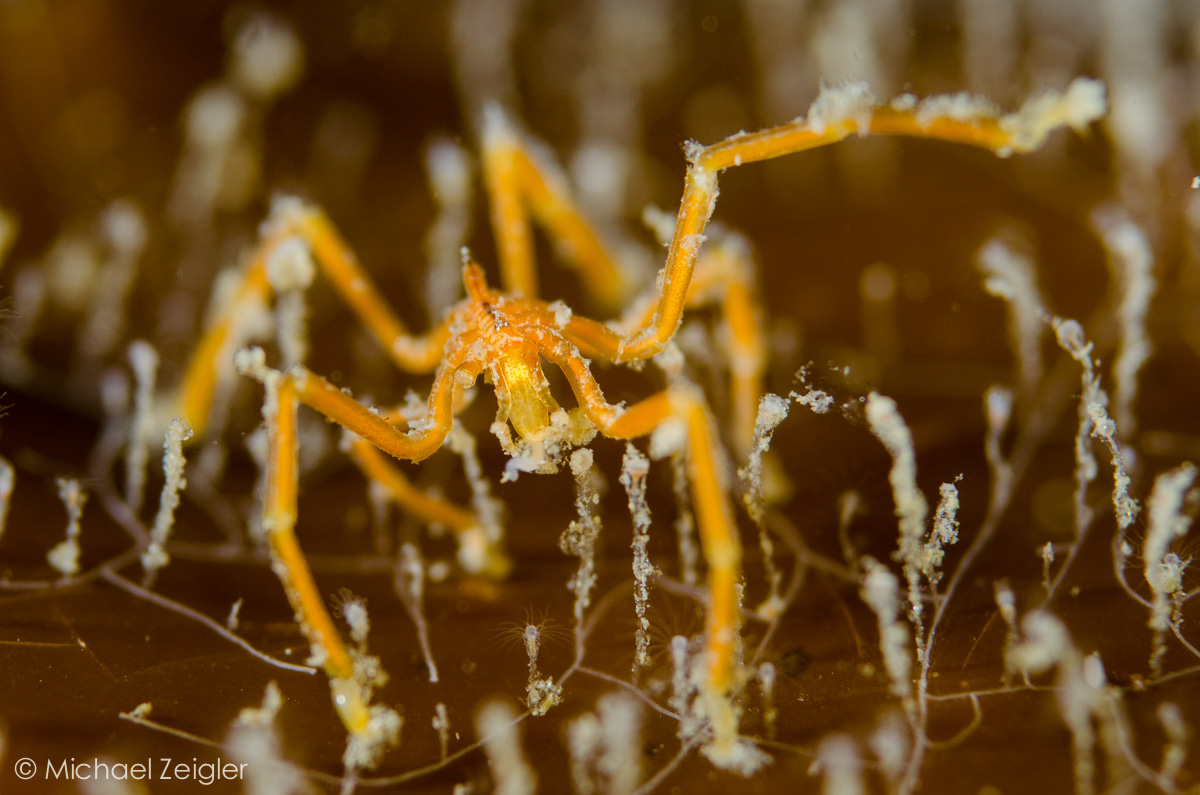 I love it when I experience a "first" as a diver.  This past Saturday I enjoyed my first dives at Point Loma in San Diego, and I spotted my first sea spider (Anoplodactylus species).  I only knew they existed after perusing the LA Diving Field Guide countless times in search of ID's of other critters for which I needed a name. The sea spider was the very first subject I locked...