Bluewater Photo Grand Opening Party
Bluewater Photo Grand Opening Party
Feb 28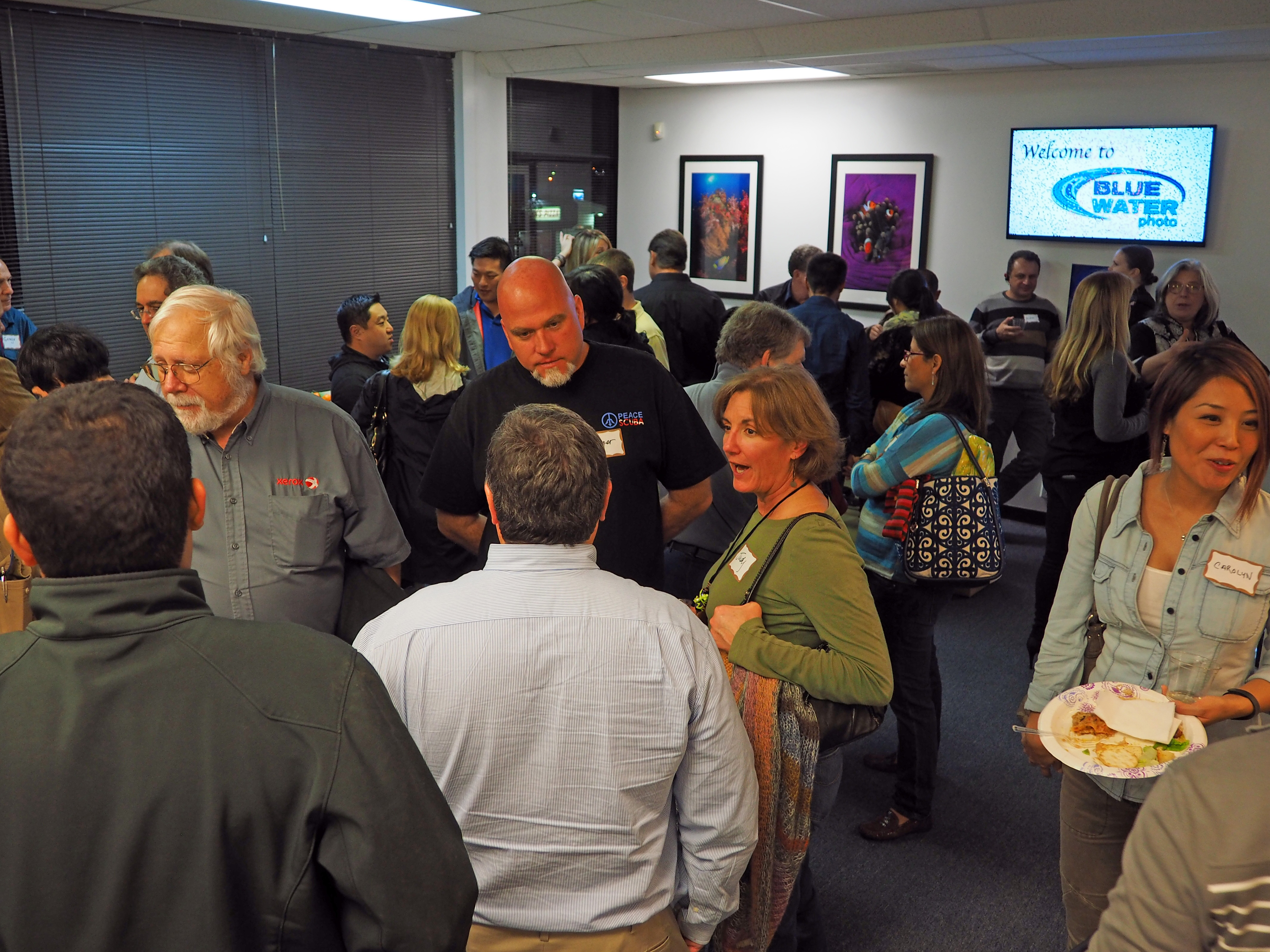 Last night we hosted our official Grand Opening Party to celebrate our new location in Culver City.

With lots of food, great raffle prizes and a huge guest turnout of more than 100 people the party was a huge success and we wanted to say THANKS! to everyone who came out and celebrated with us.
Guests enjoyed mingling with Bluewater Photo and Bluewater Travel staff, meeting fellow divers and customers, and getting to meet some of our great local vendors. We enjoyed appetizers and drinks, followed by a delicious dinner with Thai and Italian options from local restaurants. Desserts homemade by store manager, Kelli, really stole the show at the end of the night.
Several of our vendors donated prizes for our raffle to celebrate the event. Everyone who attended received one ticket, and we sold additional tickets to support ReefCheck, an international non-profit organization dedicated to the conservation of underwater ecosystems,
both tropical and rocky Californian reefs. We're happy to announce that we raised nearly $1000 for Reefcheck though raffle sales and donations.
All in all we had a great evening, which of course would not be possible without the great customer base and local community of Southern California divers. Thanks for joining us last night and we look forward to seeing everyone again on one of our upcoming local boat trips!