Fantasea RX100 III Underwater
Fantasea RX100 III Underwater
Jan 15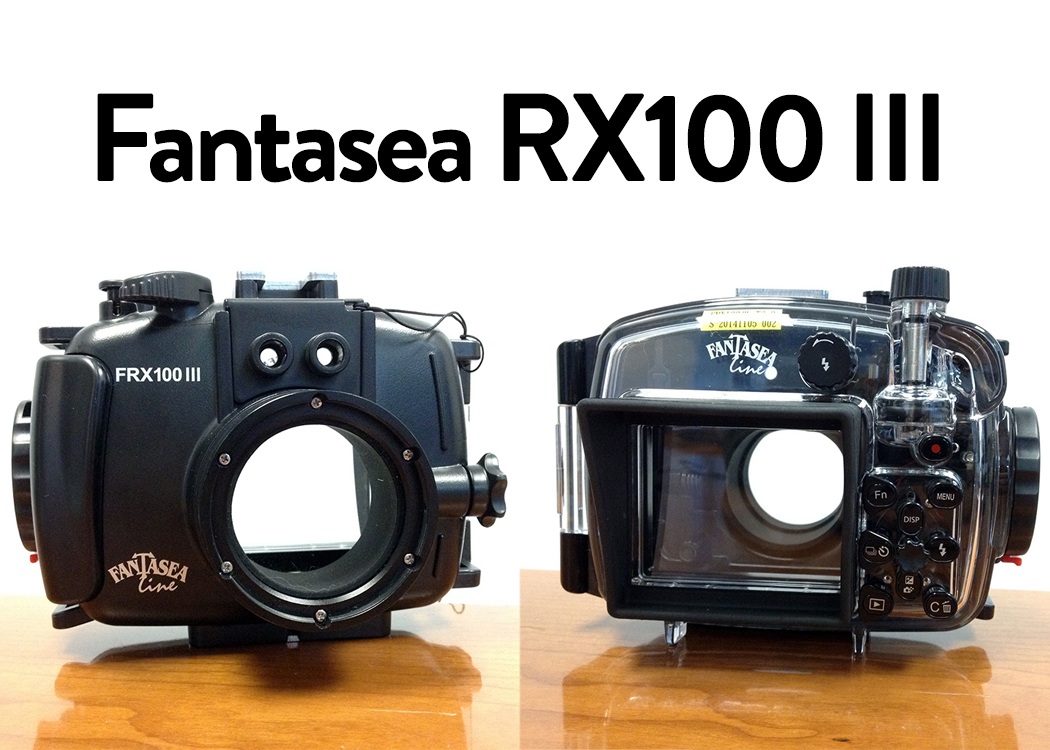 Recently I had the chance to jump in the water with the new Fantasea RX100 III housing. This affordable housing option is a great choice if you're on a budget. All major camera controls are easily accessible. The housing is made from organic polycarbonate, with a clear back so it's easy to see your o-ring seal and camera inside the housing.
I was very happy with how easy it is to change settings and control the housing while underwater. The buttons are tiered to make them easy to press, even if wearing gloves. There are two dial controls on the housing to control the front and rear dials on the camera. These were easy to manipulate and I could quickly adjust camera settings underwater. The only issue I found when using the housing was the shutter button. Since it is set up as a simple button, its a bit harder to manipulate while holding onto the handle of a tray. If using the housing on a tray I recommend sliding it more to the left so that you can fit your hand around the housing itself (inside the right handle). This will make it easy to press the shutter down, and use the housing single handed for photos. The shutter is nice and sensitive making it easy to get the half shutter focus lock before snapping the photo. Fantasea changed the port from the more square, snap on style that we've seen in previous housings to a threaded port with 55mm threads. Unfortunately this is not a standard thread size for any wet lenses so a step up ring is required for 67mm wide and macro lenses. This simply screws into the port and you're good to go. I used the Dyron Super Wide Angle lens with the housing and it seemed to work great overall, with no vignetting when all the way zoomed out. The housing includes ports for the fiber optic cables, but I did find them to be a little loose with my Sea & Sea cables, so I had to be careful to make sure they did not come unplugged. One nice feature that is not often found on small housings is a leak detector which flashes red and beeps if water is detected inside of the housing. I also got a chance to test out the video quality with the housing, just shooting with available light and was pleasantly surprised at how well the Auto white balance performed in about 30ft of water on a rainy day in California. Try it out wherever you think the diving is best!
Example Images:
Learn more about the housing and purchase at Bluewater Photo.