Fantastic Shots with the Sony RX100
Fantastic Shots with the Sony RX100
Oct 11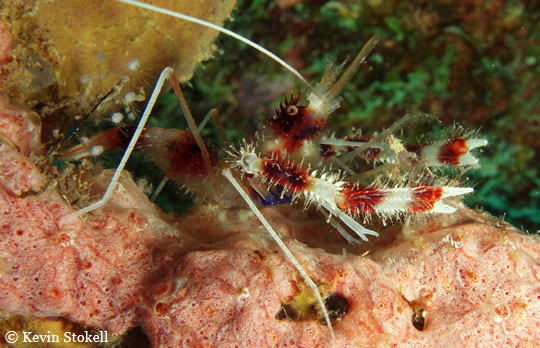 One of our readers, Kevin Stokell, recently sent in a couple example images taken with the newly released Sony RX100.  Kevin lives and works in Curacao, in the South Caribbean, where he works as a PADI Divemaster and has plenty of opportunity to get out and shoot.  Here's the details on his shots:
The Banded Coral Shrimp
"The shot of the Banded Coral Shrimp (above) was taken at the back of my home.  This reef doesn't have a name but is located to the left at the back of the Avila Beach Hotel on the east outskirts of Willemstad.  I have this reef pretty much to myself, as there is no easy public access, and the boat trips don't seem to know about it."
Banded Coral Shrimp Settings: Sony RX100, Recsea Housing, Dyron UCL6711 Macro Wet Lens, F7, 1/250, ISO 200, Sea & Sea YS-D1 strobe in TTL mode.  Depth 50ft., Visibility  80ft.
The Octopus
"The Octopus was taken on "Pierbaai Reef" at Marie Pompeon, which is the house reef of "The Dive Bus" dive shop, and is located about 2 miles to the east of Willemstad.  This is a popular reef for shore divers as it has an easy sandy entrance/exit in a small protected bay."
Octopus Settings: Sony RX100, Recsea Housing, F8, 1/125, ISO200, Sea & Sea strobe YS-D1 in TTL mode, Depth 35ft., Visibility 80ft.