Sea & Sea Optical TTL Converter – Amazing Demo
Sea & Sea Optical TTL Converter – Amazing Demo
Nov 25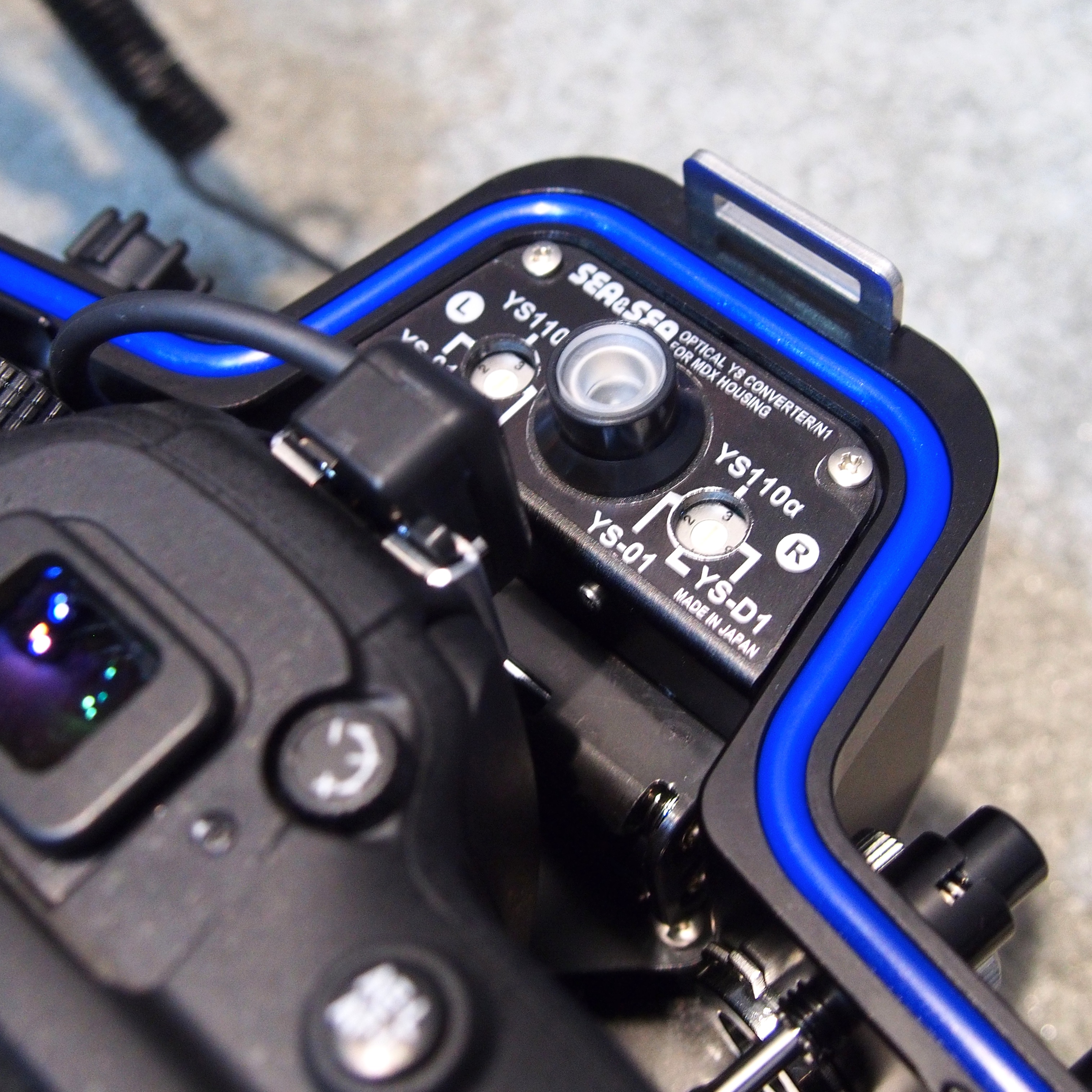 Last year, 2013, at DEMA Sea & Sea announced their upcoming innovative Optical TTL YS Converter. Several other manufacturers had also been releasing information on other strobe triggers, but what set Sea & Sea apart was that theirs actually worked with TTL on Sea & Sea strobes. Other strobe triggers or converters so far only allow you to get faster recycle speeds by bypassing the onboard camera flash, however you have to control the strobe manually. Being able to shoot in TTL gives you even more chance of nailing the shot for those fast moving subjects when there is not time to make strobe power adjustments.
The Optical TTL Converter has been available for a few select housings, such as the Sea & Sea Canon SL1 housing , Sea & Sea Canon 70D housing and Sea & Sea D7100 housing. Coming soon Sea & Sea will have a version available for the new Sea & Sea Canon 7D Mark II housing, Nikon D810 and an updated housing with fiber optic ports for the 5D Mark III which will also be compatible. This year at DEMA we got a first hand look at how fast the Sea & Sea strobes can really recycle, when shooting TTL, through the use of the Optical Converter.
The housings in the video are set up so that the one on the left is shooting TTL by using the camera's onboard flash which adds drain to the camera's battery since the flash is powered by the camera. The housing on the right is set up to shoot TTL through the optical TTL converter which is powered on its own, and does not add any drain to the camera's battery. In addition, since the camera is not using the onboard flash, the strobe does not need to wait for that to recycle before receiving more information and the camera is free to shoot at its max speed, since the Sea & Sea strobe can recycle lightning fast. Take a look.