Diving Socorro with the Sony A7R II
Diving Socorro with the Sony A7R II
May 16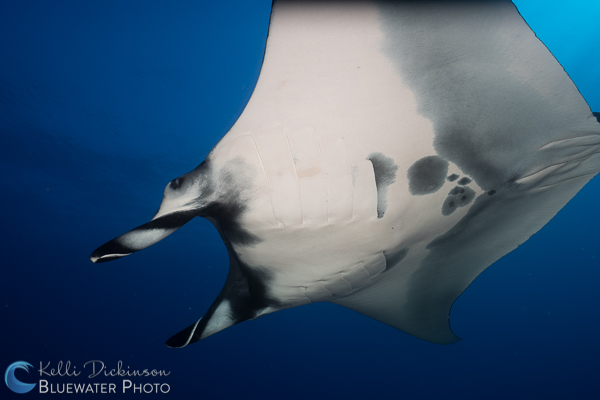 The sense of being out in the middle of nowhere is strong during the crossing to the Archipelago Revillagigedos, also known as the Socorro Island. It takes 24-30 hours of motoring to reach this small island chain, but the wait is well worth it. Consisting of four islands, three of which are close enough to each other that you can dive them in one expedition, this area is well known for its big animal encounters. The islands and small sea mounts attract a variety of small life, which in turn brings in the big guys. Sharks abound, mantas gracefully fly through the water and dolphins twirl and dance in front of you under these waters.

This was my first experience diving Socorro, and it was nothing short of incredible. The water was around 76-78°, perfect for a 5mm suit. We had excellent visibility most of the time, with views stretching past 100 ft on many dives. While nothing is guaranteed, this trip everyone on our group got plenty of time watching the manta rays glide through the water, brushing over our bubbles. We saw a large school of hammerhead sharks cruise by in the distance, watched white tips pile upon each other at Roca Partida and we danced with dolphins, who playfully cruised past the group, diving down into the depths and back up, daring divers to follow along.
A haven for the big guys, it also is home to an incredible amount of varied fish life. Large trevally and jacks school around the sea mounts, and small baitfish dart in and out of rocky crevasses. Yellowfin tuna can be spotted quickly darting through the school in the distance, though rarely coming close. We watched rainbow runners clean themselves on the side of a silky shark, and eyed wahoo as they swam near the surface during our safety stops.
Of course, not every dive was big animal heaven… these creatures move around often, and we had several dives of vast empty blue ocean stretching out in front of us. Luckily during those dives you can enjoy watching the small fish, eels, and more, but remember, if you focus too much on the little guys, you won't know when the big ones show up!
The trip on the Rocio del Mar is very comfortable, with an incredible staff, excellent food and great accommodations. Knowledgeable dive masters lead the way underwater, while topside your gear is looked after, and delicious meals keep you energized throughout the day.
Here is just a selection of some of the fantastic sights we experienced through our adventure in Socorro.
Equipment Used
Nauticam Sony A7r II Underwater Housing