Sony a7R II High ISO Photos
Sony a7R II High ISO Photos
Mar 23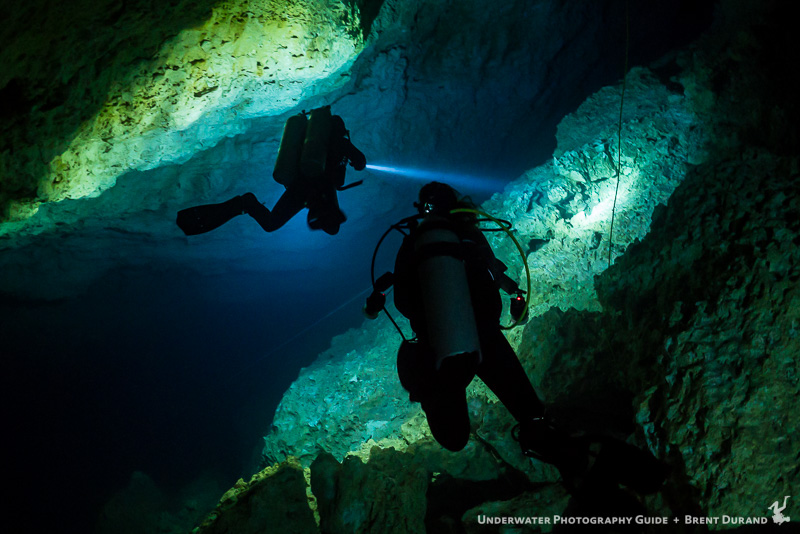 By Brent Durand
The Sony Mark II mirrorless camera series (a7 II, a7R II and a7S II) has received a lot of buzz for exceptional image quality, high-resolution video recording and high ISO noise performance.
I recently had a chance to shoot some underwater photos at high ISO in Mexico's iconic cenotes. The cenotes present a unique opportunity to crank up the ISO in underwater photos due to the limited ambient light and my desire to shoot primarily with this ambient light, using focus light and strobes only as subtle fill. Let's take a closer look at some of the photos.
The photos below were shot with Bluewater Photo's rental Sony a7R II, 28mm lens + fisheye converter, Nauticam a7R II housing, I-Torch V10 light, and dual Sea&Sea YS-D1 strobes.  Check out all of the Bluewater Photo Rental housings and cameras.
Sony a7R II High ISO Underwater Photos
Sample 1:
Sample 2:
In the sample underwater photos above, we can see that there is significant noise present at ISO 6400. But is it enough to discount use of ISO 6400?  I would say no. Notice that the second photo is shot at ISO 6400, f/5 and 1/30. There's not much I can do to help bring more light into the camera, so when faced with the choice of ISO 6400 or no photo, it's a simple decision.
Post-processing also does wonders for reducing noise apparent in high ISO images from the Sony a7R II. The photos below are examples of cenotes photos that I edited using some global adjustments, plus noise reduction in Adobe Lightroom's Detail panel. I think they look very acceptable for sharing online.