Switchblade 2.0 From Polar Pro
Switchblade 2.0 From Polar Pro
Sep 24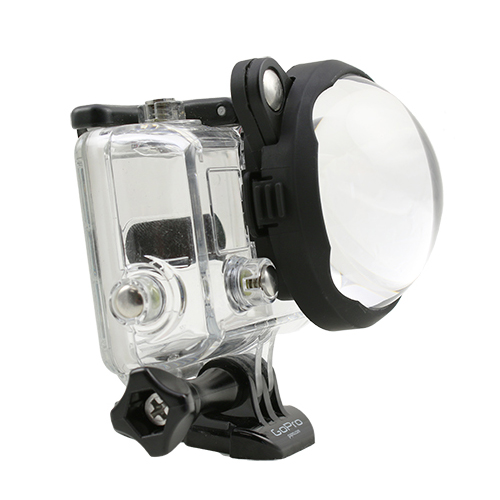 Polar Pro just announced a new version of the Switchblade, the popular underwater tool for GoPro Shooters.
The Switchblade is a combination macro / red filter tool for the GoPro which offers both color correction and improved underwater focus in one piece. You can flip off both the lens and filter to make it work for any underwater scenario you need. The macro piece allows the GoPro camera to focus closer that it will normally, and the red filter offers quick color correction for underwater images and video.
The new 2.0 version has been updated to address some issues that had been reported with the original design and to create a better overall accessory for underwater imaging with the GoPro Cameras.
Switchblade 2.0 Specs:
3 in 1 Red/Macro filter for Scuba Diving
Ultra Powerful 10x Magnification Macro Lens
Precise Tropical Water Color Correction with PolarPro Formula
Rubbarized Coating for Added Grip
Zinc Rivet for added Durability
The new Switchblades will be available at the end of September, call us to pre-order today. Retail price $69.99 (Original model switchblades will be available until the current stock is gone).