One of My Favorite Underwater Photography Accessories – the AO Cooler Bag
One of My Favorite Underwater Photography Accessories – the AO Cooler Bag
Jun 07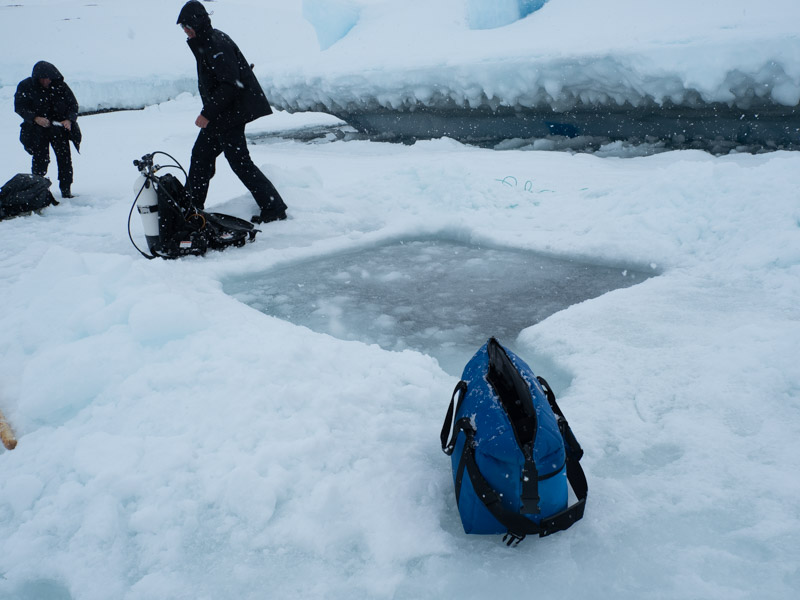 One thing that does not get talked about much, but is very important for an underwater photographer, is the bag or bags used to transport and keep your gear safe while traveling. Every experienced underwater photographer seems to have their favorite, but I want to convince you that you should think about the one that I use! I shoot an Olympus OM-D E-M1, with Nauticam housing, ultralight arms and foam floats, dual YS-D1 strobes, a GoPro 6 Black and a Sola 1200 photo light. So, a standard mirrorless setup; not as big as a dSLR package, but also not small. On my first underwater photography trip, to the Sea of Cortez, I had bits and pieces of this rig packed into any spare space I had in my other bags. After the trip I went looking around on BlueWater photo for a good protective case that would keep my rig safe during travel, but that would also not be too heavy or bulky. I was thinking about some kind of hard case, as I had seen other people on the trip with them, and that seemed the norm. As I was browsing around, I came across a very intriguing item – the AO Cooler Bag, for a cool $70 for the "24-pack" size. It's an insulated, soft bag for keeping drinks cold, meaning that it is heavily padded, tough, and waterproof. It sounded like just the answer I was looking for, so I picked one up.
I thought it would be good, but I did not expect to become so attached to it. Here is why I like it so much:
It's the perfect size. It fits my complete mirrorless rig with some room to spare, and is a perfect size to be my second carry-on bag on the plane
It is heavily padded, so it keeps my gear totally safe during travel
It is easy to access – the wide zipper across the top allows me to easily unpack it at airport security and then pack it back up after the TSA officers have inspected everything
It is waterproof, meaning that it is a perfect little portable dunk tank
It has a decently wide base with good "grip", so it does a decent job of staying put on a rocky boat deck
It is large enough that I can fold up my assembled rig and fit it inside, making it perfect for keeping it safe from moving objects on boat decks (especially small boats)
I have taken this bag all over the world with me. Whenever I fly anywhere, I carry on my cooler bag. It slings over my shoulder in the airport, and fits perfectly in the overhead luggage compartment, or under the seat in front of me. It has protected my camera from people and rolling objects on a pitching boat deck while searching for orcas in Northern Norway in January, and also kept my gear safe when I had to check it for a flight on a very small plane. It has kept my camera safe and in one place on some rough and choppy boat rides in BC, Canada and in Mexico. It got my gear to the Galapagos and kept it safe throughout many long international flights, and it kept my gear out of the wind when ice diving in a snowstorm with a topside temperature of -15 C (0 F).
Most recently I took it ice diving in Greenland in April, where I really put it to good use. When taking a small plane from Iceland to the remote airport of Kulusuk, East Greenland, it was the only bag I had that could fit on the plane as carry-on luggage. While some people left their camera rigs on the ice between dives, I could put mine back in the bag, to insulate it and reduce the amount of battery drainage, as well as protect it from any gear being slung around by ice divers suffering some level of exhaustion after too long under the ice. After every dive day I zipped it up and put it on the snowmobile to take my gear back to our house, confident that even if it fell off the sled, it would protect my gear. And after the trip was all done, as other people were holding their camera rigs under the shower and trying to press every button to clean off their housings, I just filled my cooler bag up with water and left my rig to soak. Then I used it as a dunk tank to soak my regulators, and after that I was all set to go home. (link to Greenland article on UWPG)
So, if you want a cheap, lightweight and versatile bag for your rig, check out the AO Cooler Bag. You may find yourself liking it a lot more than you ever expected to like a camera bag. And don't forget, it also doubles as a portable cooler for, well, a 24-pack of cans, or the equivalent!
Here are a couple related articles on uwphotographyguide.com: