Enter the 2023 Ocean Art Competition!
Enter the 2023 Ocean Art Competition!
Sep 16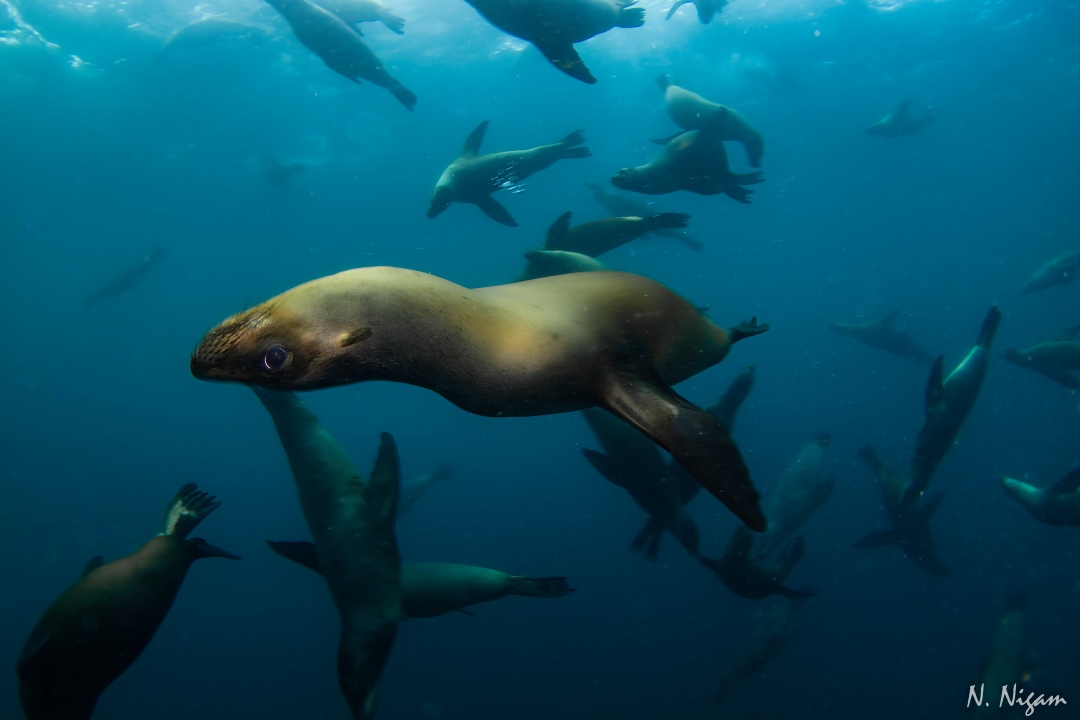 The ocean is a world of wonder, teeming with life, color, and mysteries waiting to be uncovered. If you're an underwater enthusiast, a passionate diver, or an aspiring marine photographer, we have exciting news for you! The 2023 Ocean Art Competition is here, and it's your chance to showcase the mesmerizing beauty of the deep blue. With over $110,000 in prizes to be won, get ready to enter the biggest underwater photography competition in the world!
What is the Ocean Art Competition?
The Ocean Art Competition is an annual celebration of the ocean's incredible biodiversity and its importance to our planet. It provides a platform for photographers and divers from all over the world to share their breathtaking underwater images and videos. Whether you're capturing the grace of a manta ray, the vibrant colors of a coral reef, or the mysterious depths of a shipwreck, this competition welcomes entries from all genres of underwater photography and videography.
Highlights from the 2022 Ocean Art Competition:
Before we dive into the details of the 2023 competition, let's take a moment to celebrate some of the top prizes won in the 2022 Ocean Art Competition. These stunning entries showcase the immense talent and dedication of underwater photographers:
Best in Show – "Octopus Mother" by Kat Zhou: This truly spectacular image captures a mother octopus guarding her eggs won a dive trip on the Carpe Novo liveaboard for two people!
Wide Angle Category Winner – "Shark Trio" by Renee Capozzola: A print-worthy over-under shot taken in Fakarava, French Polynesia, won Renee Capozzola a 140night dive package at Kri Eco Resort in Raja Ampat, Indonesia.
Blackwater Category Winner – "Octopus Attack" by Dennis Corpuz: The ethereal nature of blackwater photography is captured perfectly in this shot from Anilao, Philippines.
Black & White Category Winner – "Long Shadows" by Martin Broen: Like something from another planet, this image taken in one of Mexico's famed cenotes earned its prize: a trip aboard the M.Y. Oceanic in Indonesia.
Underwater Conservation Category Winner – "A Sad Catch" by Lawrence Alex Wu: This troubling photo documents the impact of humans overfishing seahorses and demonstrates the importance of conservation.
What to Expect in the 2023 Ocean Art Competition:
Now that you've witnessed the incredible talent on display in the 2022 competition, it's time to get excited about the 2023 Ocean Art Competition! While the competition continues to honor the best in underwater photography and videography, this year promises even more spectacular entries, prizes, and opportunities to showcase the ocean's wonders.
Get your cameras ready, start exploring the depths, make your edits, and join us in celebrating the 2023 Ocean Art Competition. Together, let's capture the essence of our planet's most precious and awe-inspiring realm – the ocean!
For more details about the competition, including deadlines, rules, and prizes, click
here
!
Need some new camera gear to help you capture that prize-winning image? Head on over to
Bluewater Photo
to get the latest cameras, housings, lenses, lights, and accessories.