Ocean Artists Society – New MANTA Ray Film
Ocean Artists Society – New MANTA Ray Film
Apr 08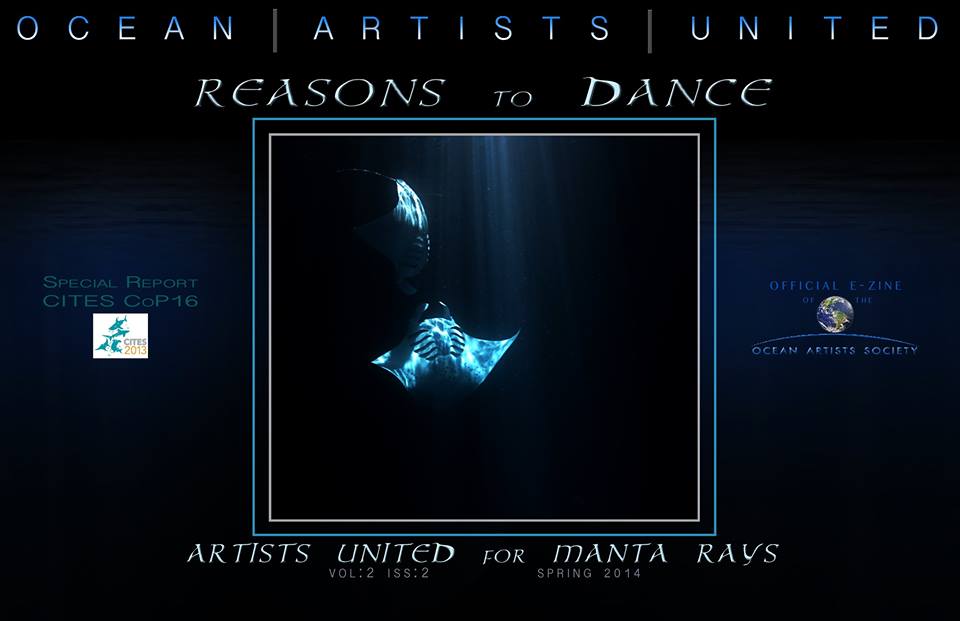 The Ocean Artists Society has released their new film and e-zine on Manta Ray conservation, dubbed "Reasons to Dance".  If you haven't seen it yet, now is the time!
View the Film:  REASONS to DANCE: Artists United for Manta Rays
Ocean Artists Society is a collective of underwater artists – photographers, painters, cinematographers – who create a free video and e-zine to promote marine conservation issues on a quarterly basis. OAS uses this ocean art to inspire people around the world to a greater awareness of our need to preserve our natural world.
In looking through the list of contributing artists, one is quick to recognize many renowned names, including Bluewater Photo's Mark Strickland.
For more information on the Ocean Artists Society, please visit their Website or follow them on Facebook.