Epic Conditions on Bluewater Oil Rigs Trip
Epic Conditions on Bluewater Oil Rigs Trip
Jan 12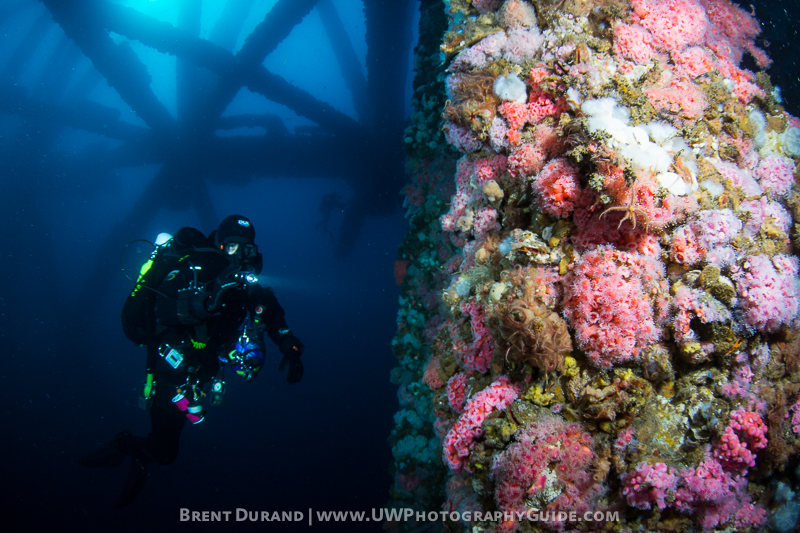 A great group of divers was treated to epic conditions during the Bluewater Photo local trip to dive the Oil Rigs and Olympic wreck yesterday.
The day started with blue water above the Olympic wreck and great visibility on the wreck itself. The photographers stayed busy shooting the wreck and schools of rubberlip surfperch, blacksmith and some fun macro subjects.
Dive two was on the Eureka rig, where the group found no current and 90ft visibility!  As many of us know, this doesn't happen every day.  The sun was out, the sea lions were friendly and everyone had a great dive. The next surface interval was action-packed as well, with a school of mola molas swimming by and then a gray whale.
Dive three was on the double rig, Ellen-Elly.  Our excited group of divers hit the water, exploring the rigs amidst large schools of baitfish.
Thanks to everyone who joined.
– The Bluewater Photo Team