Focus Fast with your Nikon DSLR
Focus Fast with your Nikon DSLR
Jul 29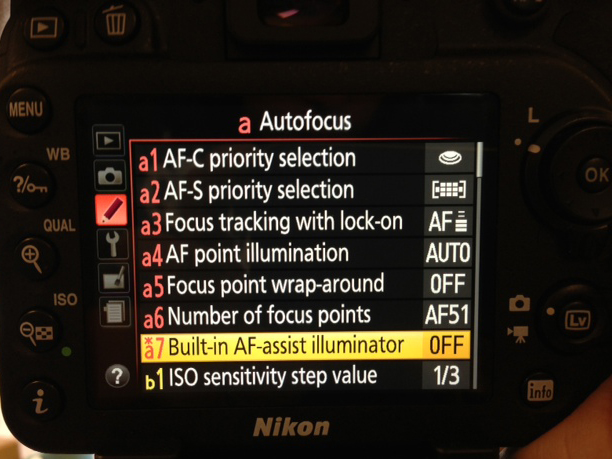 The Bluewater Photo team went out on a local boat trip to Anacapa Island yesterday.  On every trip we test gear, settings and help customers on the boat bring home great photos.
Yesterday one of our team was shooting the Nikon D7100 and playing with the Auto Focus Illumination Assist function.  When turned on, the camera's autofocus takes a long time to lock focus and then capture the image – way too long for this function to be useful underwater. Same result in AF-C as in AF-S, so focus mode doesn't make any difference.
It's essential to leave the D7100's Illumination Assist off in order to achieve fast focusing.  Here's is how to find the setting on your camera:
Menu -> Custom Settings -> a. Autofocus -> a7. Built-in AF-assist illuminator -> Set this to OFF.
For more information on fast focusing check out these articles on the Underwater Photography Guide:
http://www.uwphotographyguide.com/focusing-fast-underwater
http://www.uwphotographyguide.com/focus-low-light
http://www.uwphotographyguide.com/nikon-d7000-review
http://www.bluewaterphotostore.com/blog/photo/capturing-the-elusive/