Ikelite Announces New Ball Arm System
Ikelite Announces New Ball Arm System
Sep 23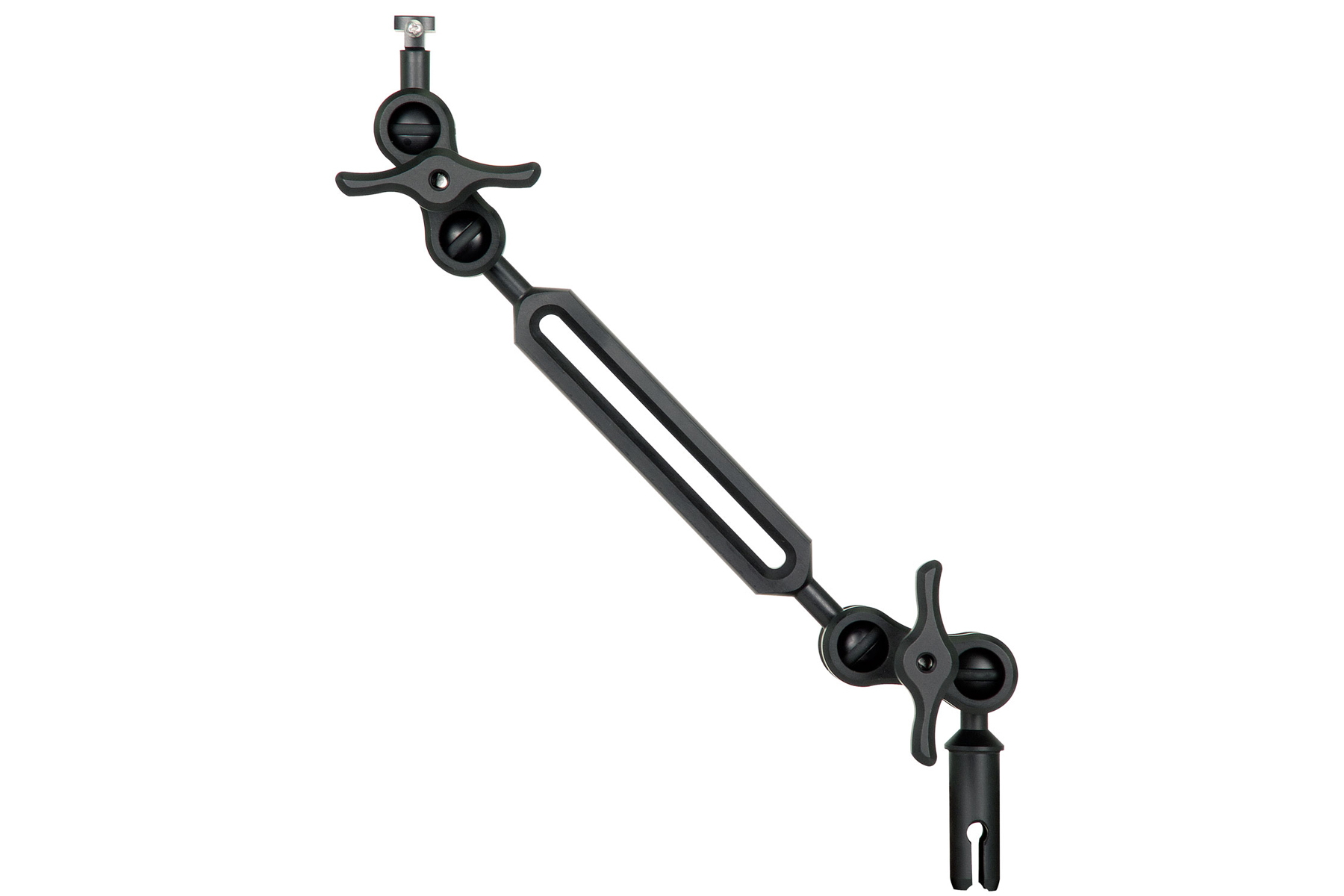 Ikelite officially released their new lighting system today. This system includes a brand new ball arm system, that looks very familiar to popular ball / clamp arm systems used by many other companies.
From Ikelite:
The ever growing selection of lighting accessories on the market demands a mounting system that's highly expandable, flexible, and streamlined. In answer to this need, the second generation of our 1-inch ball arm system provides improved ergonomics and versatility in a lighter, sleeker package. Possible combinations are virtually endless, with opportunities to mount an additional lightweight accessory almost anywhere along the length of the arm.

The 1-inch Ball Arm System Mark II features 1-inch ball components with a groove and o-ring to prevent slippage for improved holding power with less force. While underwater, clamps may be finger-tightened to keep lighting in place yet allow repositioning without loosening the clamp. All parts are hard coat type III anodized for a long lasting, scratch resistant finish.
This new design with 1″ ball and o-ring will allow the new Ikelite arms to be compatible with other brand arms like Ultralight, BTS, Nauticam and iDas. Contact us for more details or to purchase!