Nikon 16-35mm F4 lens review for underwater
Nikon 16-35mm F4 lens review for underwater
Jul 03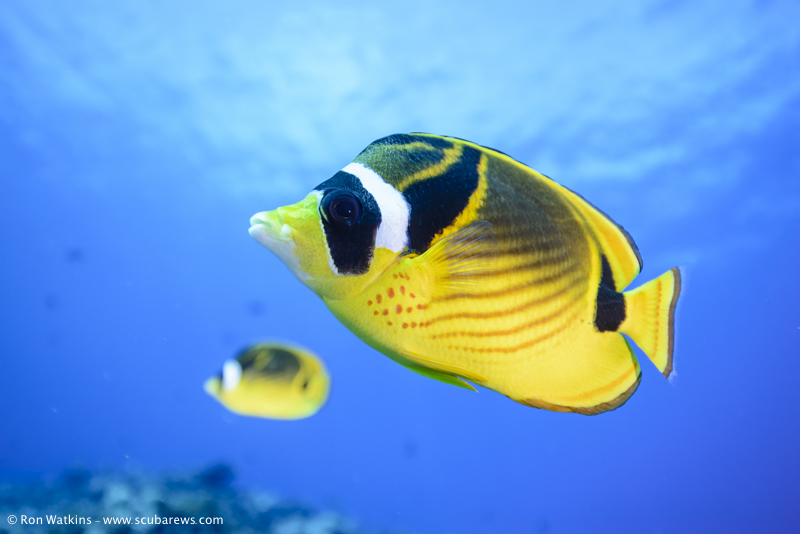 Nikon 16-35mm lens
The Nikon 16-35mm F4 VR lens is a sharp, versatile full-frame lens that is an excellent choice for underwater Nikon shooters who own cameras like the Nikon D800, D810, D610, D750, D4, or D700.
I found contrast, sharpness, and focusing speed to be excellent while shooting with my Nauticam D800 housing. Please note that will you want an 8 or 9 inch dome port with this lens, and you will need the appropriate extension ring – which the Bluewater staff can recommend to you (it was a 70mm extension ring for my Nauticam housing).
You should note that for sharper corners at 16mm, you will want to stop down your aperture as much as possible, F11 is ideal. I added settings to some of the photos below.
Where to use the lens
Although I love shooting with a fisheye lens for reef scenics and close-focus wide-angle, this lens is great for sharks and skittish fish that can't be approached closely with a fisheye lens – due to the ability to zoom this lens to 35mm. Note that a fisheye lens is much wider than the 16-35mm. This lens is must have for trips like out photo workshops at Socorro, Cocos Island, French Polynesia, Hawaii or the Galapagos.
If you are interested in shooting full-frame, be sure to check out Scott's complete Nikon D810 review for underwater photography.
Speaking of photo workshops, I'm leading a great 12-night "Best of the Philippines" trip on the Siren liveaboard,  including thresher & whale sharks, and a special-priced weeklong trip at the luxurious Atmosphere botique resort in Dumagete, Philippines – both in February of 2016.
– Ron Watkins
Nikon 16-35mm F4 lens underwater photos