Getting the right background in your underwater photography
Getting the right background in your underwater photography
Apr 28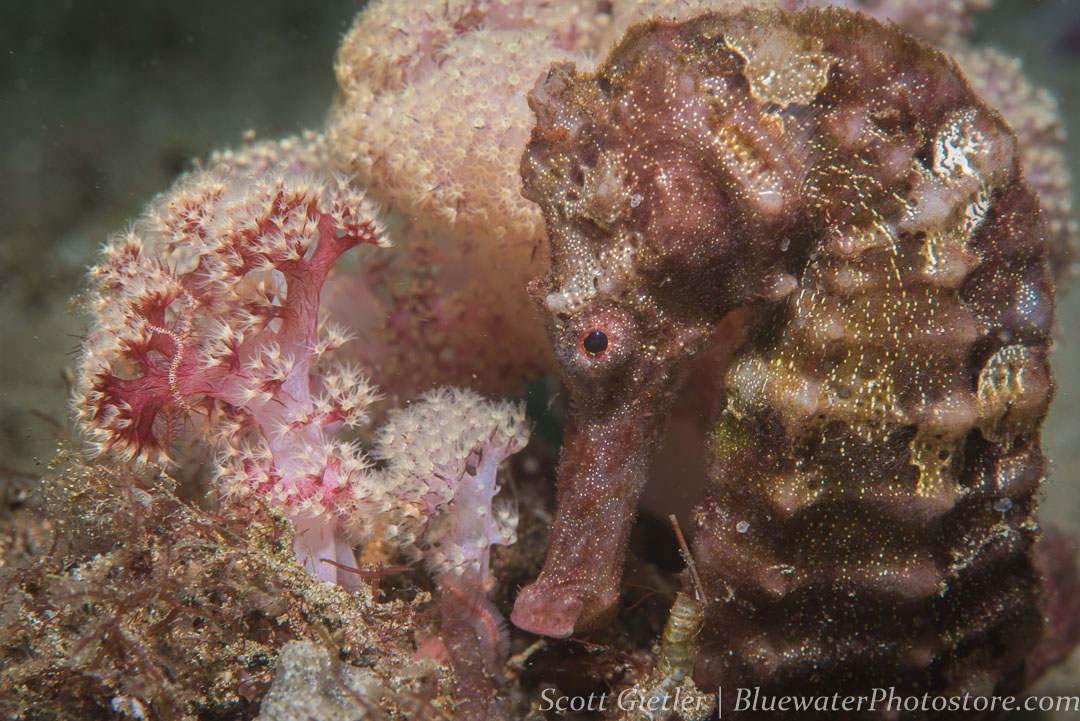 Having taught many underwater photo workshops, I see many budding underwater photographers practicing how to perfectly light, compose and focus on their subject. However, once you reach a certain level of photographic capability, your photography will be limited unless you can also master getting the perfect background.
I break the perfect background into 3 categories:
– As little background as possible
– A complimentary background
– A background that dominates the photo
In the first photo below, I wanted the blue-ringed octopus to stand out as much as possible, and kind of background would be distracting. That meant getting low, shooting up, and positioning my strobes so the sand behind the octopus was not lit up, and also not stopping down too much so the background was not too sharp.
In the second photo of a very rare giant seahorse, I wanted to show its habitat, the beautiful soft coral I found it in. That meant filling as much of the frame as possible with the soft coral, and getting it in focus.
In the third photo, the goby, I wanted the background to draw the most attention, so I had to work hard to find a composition that really filled the frame with the purple sponge, and also put it in focus.
The photos were taken in Anilao, Philippines during our 6th annual spring photo workshop, with a Nikon D810 and 105mm VR lens, dual Sea & Sea strobes. Join our next Anilao photo trips in Dec 2015, or April 2016 – see all trips here.
I hope you enjoy the results, and the next time you are shooting macro or fish, try to find an exceptional background for your subjects, or find the background first, and then a subject!