Shooting selfies on a trip
Shooting selfies on a trip
Nov 06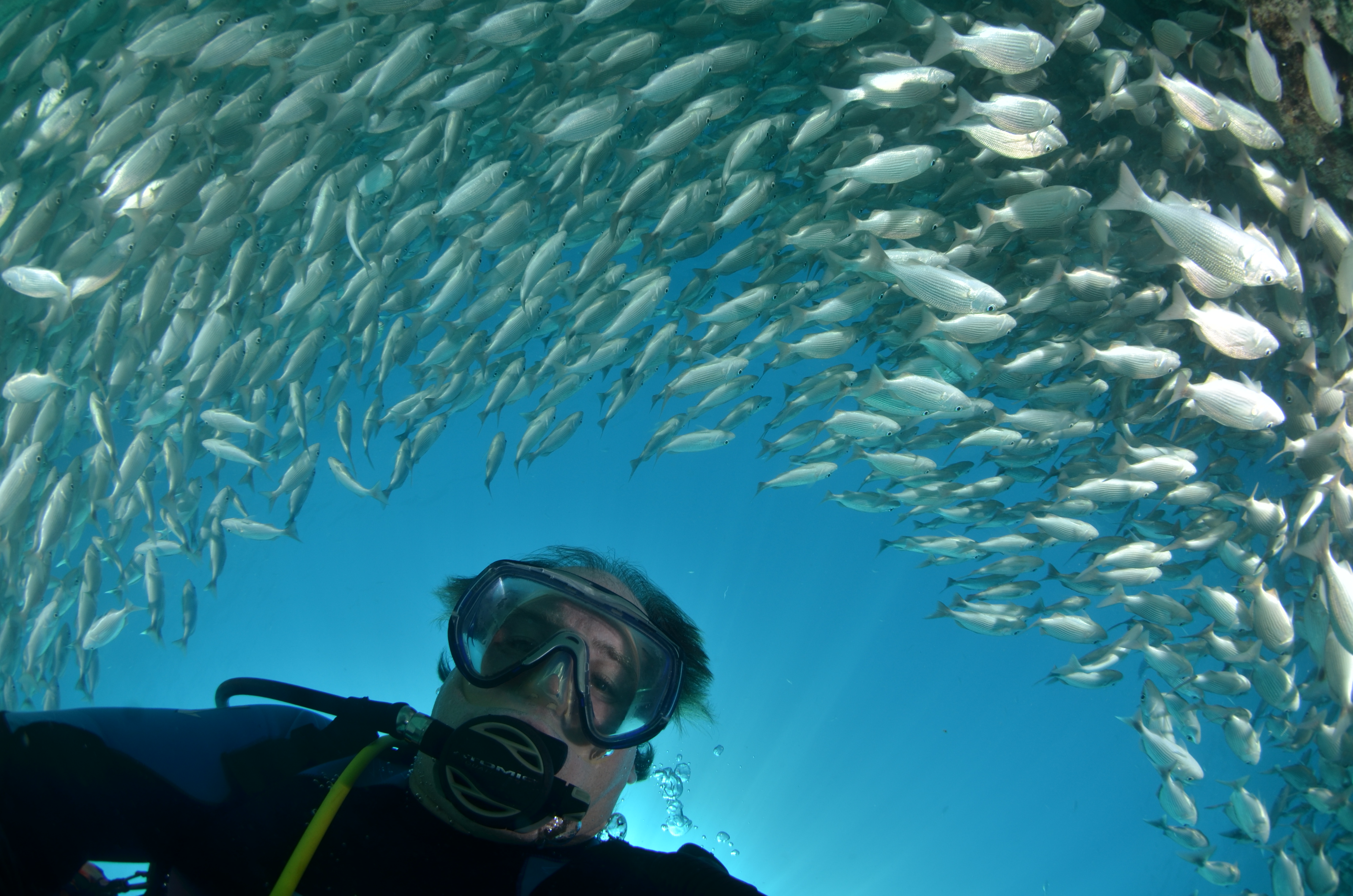 Next time you go on a dive trip, have some fun and take some selfies. If you have a fisheye lens, they are easy to do, and easy to get better with practice. It helps to have a fun subject in the photo also, like fish, a large shark, or a dive buddy that will make a funny face.
Just hold the camera away, facing you, and snap the photo. Easy! Check photo, adjust settings/strobe, and try again. It helps to take the shot at an upward angle to get more contrast in the photo.
I took these photos with my Sea & Sea underwater housing and Zen 4-inch glass port in La Paz, Baja. You can all about La Paz dive travel here.