The Canon SL3: The Amazing Budget DSLR No One is Talking About
The Canon SL3: The Amazing Budget DSLR No One is Talking About
Aug 08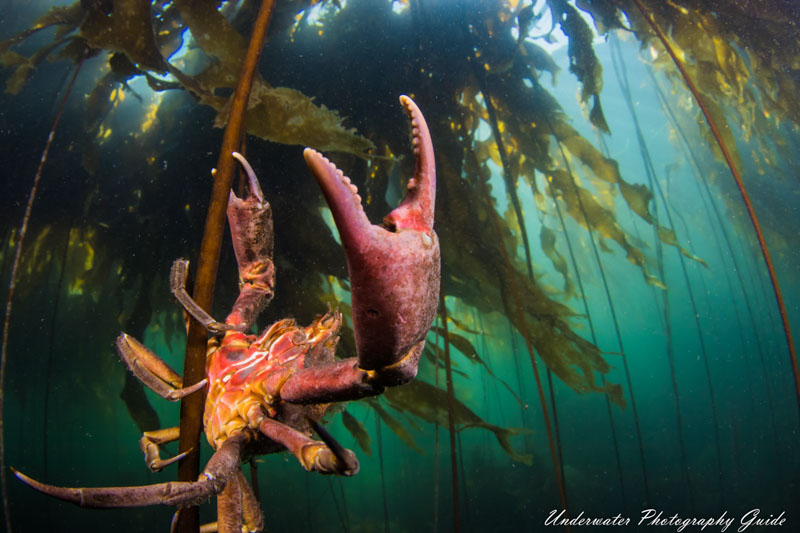 A few weeks ago, Ikelite sent me a Canon SL3 to try out. They were excited because the SL3 is the world's smallest DSLR camera. Combined with the specially Ikelite housing, it becomes the world's smallest underwater DSLR system. But John at Ikelite wasn't just excited about the size of this camera. He told me I was going to be pleasantly surprised by just what this camera could do.
And I was hoping that John was right. In the recent year, as high-end mirrorless systems dominate the camera market, there has been a lack of innovation in mid to lower range interchangeable lens cameras. In fact, there's a bit of a void where the only truly exciting update for underwater photography in the last year and a half at this price point is the Sony a6400. And indeed, the A6400 is a nice camera, but I felt that it had its limits, especially in lens choices. So when I heard that the SL3 was perfectly compatible with the Tokina 10-17mm fisheye lens and other Canon EF lenses, I was extremely excited for an entry-level DSLR that could access such high end glass.
I have to say, so far, the SL3 has met and exceeded my expectations! The biggest reason for this, in my opinion, is that glass is king. I believe that as long as you have a camera that can provide accurate focus, your image quality is mostly based on the lenses you can use. The Tokina 10-17mm fisheye and Canon 60mm macro are exceptional lenses. This isn't to say the body isn't exceptional for the price point – it is. Canon's dual pixel AF is always a joy to use and on par with many other modern cameras. There are less AF area options then I would like and no AF tracking like with the Sony a6400, but the lenses compatible with the SL3 tend to focus quicker underwater. The SL3 is also a very easy camera to use so if you're new photography and want to start small but semi-professional then this is a great starting point. The APS-C sensor is also awesome when it comes to image quality – especially dynamic range capability and overall detail.
However, as with any other camera there are a few downsides. I found the AF in live view to not be 100% accurate all the time. So I recommend using a magnified viewfinder if you can or at least a focus light. Also, it's pretty clear that this camera was designed for new photographers. Although ever important setting is easy to identify, the ergonomics are lacking compared to a higher end camera. It's going to take a little more time to change your settings since there is only one dial for shutter speed. That being said, I had no problems changing my settings to get the shot I needed.
Finally, with the Ikelite housing, there are certainly some use features to keep in mind. The TTL circuitry is built into this housing which means you can get amazing exposure if you use Ikelite DS strobes. And although some DS strobes can bee larger, their recycling times are excellent. So you can take many shots in a burst mode with highly accurate exposure.
All in all, I think the Canon SL3 fills a gap in the camera market that is in sore need of innovation if new underwater photographers are going to have something available to them to get a strong foothold in to the world of underwater photography. And even though this is an "entry level" DSLR, I was be very happy to own the SL3 and likely shoot it for many years. You really can't beat great image quality and on that front, this camera delivers.
Gear Links:
Canon SL3, Lens, and Ikelite Housing Bundle