Macro in Mendocino
Macro in Mendocino
Aug 20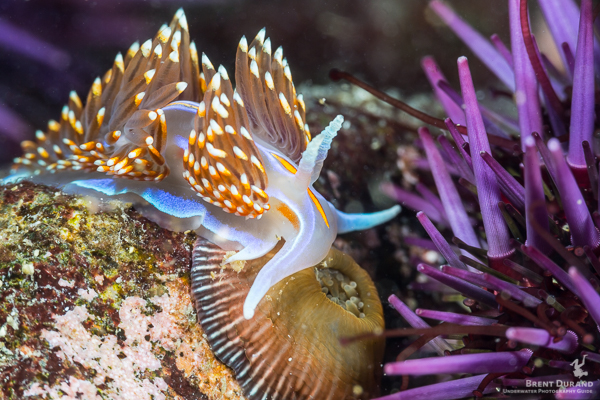 Northern California is known for a wild and rugged coastline, and while the diving may not be for everyone, it lures in hearty divers from all over the state. The cold, nutrient-rich waters are packed with life. The calm, sunny days present some very unique wide-angle opportunities that complement the immense landscape of sea caves, arches 80 foot vertical walls and much more.
But amongst all the incredible wide-angle photo opps, divers have to slow down and take in the dense macro life. I'm not a big macro shooter but had to pause for a few shots to round out the vacation trip portfolio (I was able to wrangle 2 days off of work plus a weekend), as well as try out the new I-Torch V10 focus light. Here are a few shots using the V10 and my Canon 5D Mark III / Canon 100mm macro lens / Aquatica A5D MKIII housing.
You can also read my article on the Underwater Photography Guide, 'Photo Tips for Adventure Dive Expeditions'.