Sea & Sea Nikon D850 Quick Review
Sea & Sea Nikon D850 Quick Review
Apr 13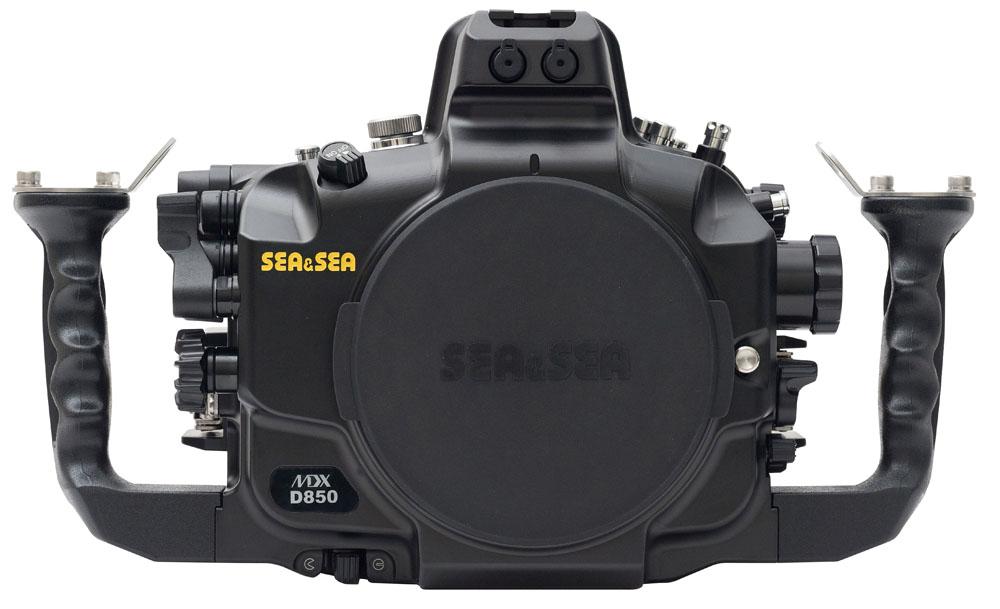 After collecting opinions from a number of underwater photographers/ the sales staff of Bluewater Photo, I've composed all of the 'top benefits' to the new Sea & Sea Nikon D850 Housing.
Take a look at some of the main points I found to be consistently mentioned:
Overall Design
The housing for the D850 is lighter then it's predecessor, the Sea & Sea Nikon D810 Housing. (approximately 10% lighter), while still offering all metal parts which ensures sturdiness. It also offers more comfortable grips/handles that more easily cater to anyone with small or medium sized hands, and the handles are quite easy to remove, offering easier transportation when traveling. Last but not least, it offers a new smooth finish on the housing which provides a clean look.
Functionality
The ergonomics throughout the housing are spot-on. Nearly every person reviewing the housing stated that as one of their first review points. Love the buttons, love the locations, etc. Easy to access levers for the buttons on the back, the top clasp has been removed (in comparison to the D810) which ensures a safer closure to the housing, and glow in the dark buttons, are all great pros. The housing also includes a sync cord bulkhead and leak detector system in all standard models.
All in all, everyone was very excited to chat about the housing and all the great features they liked about it. It's definitely a large contender for being one of the best options for a Nikon D850 housing!
Haven't bought the camera yet?  Check out our full review of the Nikon D850.
Need some other housings to compare this to? Check out some other options below; Nauticam D850 Housing Aquatica D850 Housing Ikelite D850 Housing
Interested in making a purchase?  Contact Bluewater Photo at 310-633-5052 or email them at sales@bluewaterphotostore.com.